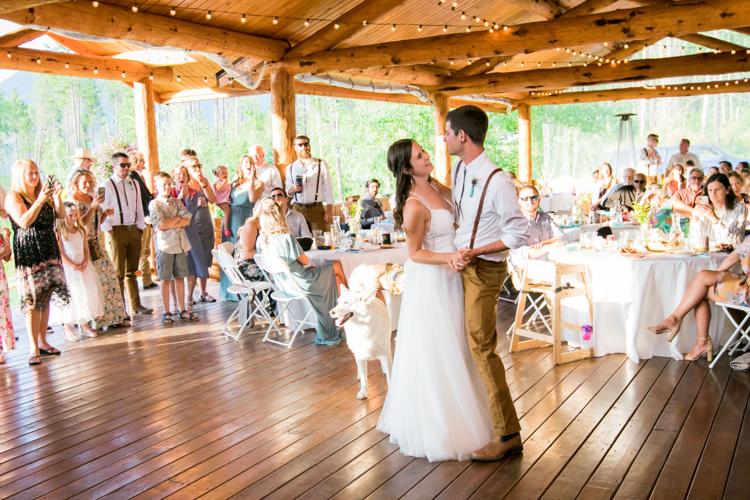 As you know, weddings can be expensive. Perhaps your guest list keeps growing or a beautiful dress has caught your eye that is way out of your price range. Setting and keeping a budget for your wedding can be difficult, but if you prioritize what you want to spend on, you can look at other creative ways to save.
After looking at our budget percentage guide HERE, you may find yourself wanting to spend more on certain categories. It's your day, spend where you want! If you always dreamed about the dress you would wear to walk down the aisle, or fantasized about the stunning location you'd like to take your vows, direct your money towards those high priorities items and look at other ways to cut down on where your money is going.
You've no doubt heard the old standbys of advice: pick and off-season date, skip the Saturday wedding, cut down your guest list, but here are some other suggestions to save on different aspects of your wedding so you can put the rest of the money where you want it most!
THE VENUE
Does your cousin have a beautiful ranch? Grandma have a stunning view of the mountains? Family cabin lakeside? Utilize your network to find some unique venue opportunities, that won't come with required vendor lists or the high price tag, hopefully. Renting a house is also a great option if you don't have family or friends with the scenery you had in mind. An open public space or a private connection can provide lower cost options, but beware, this likely means you'll be responsible for setting up everything, taking it down, or finding someone to do that.
If you are using a more traditional wedding venue, ask what's included in your rental fee. Some venues include tables, chairs or linens, or have discounts with preferred vendors. Don't be afraid to ask, and avoid the unexpected costs that can come along with corkage fees, power hookups and more.
THE DRESS
If new isn't your requirement for a beautiful dress, consider bridal consignment stores, department stores or shop sample sales. Many brides sell their gowns after their nuptials, and with the right tailor, they can still be adjusted to fit your body perfectly for your big day.
Even if you buy the new, gorgeous wedding dress of your dreams, consider borrowing the accessories. Veils, jewelry, shoes from your fashion-savvy friend and more can cover your "something old, something borrowed" and trim a bit from your budget.
FLOWERS AND DECOR
You know what our first suggestion is going to be: stick to the season! Check out our chart on page 62 to see when your favorite blooms are in season, looking their freshest, while also costing you less.
Sunflowers for your summer wedding will add a seasonal touch and bright color while dahlias at your winter wedding could bust your floral budget.
Repurpose your ceremony flowers for the reception, adding bridesmaid's bouquets to centerpieces or flowers from your ceremony arch to amor your sweetheart table. You can also ask your florist about excess inventory they may be willing to lend or part with for a reduced rate.
If you've got the skills, or know someone who does, take a stab at DIY decorations. This isn't an option for everyone, and it can quickly bust your budget if you're not careful, but if you can cull vintage or crafts stores to make your own decorations, or can whip up custom table cloths on your own, you can spend that money you've saved somewhere else!
Many newlyweds sell their wedding decor on Craigslist or Facebook as well, so check for local groups, and consider putting your goods up there after you've said "I do."
CAKE
The bigger the cake, the bigger the price tag. Consider having a smaller cake for you and your partner to cut and serve sheet cake to the guests.
If you know someone that is up to the challenge, consider asking a friend or family member to bake the cake or spruce up a store-bought one in place of a wedding gift to you.
Another option that has gained steam in recent years is non-traditional desserts. If you and your fiancé could take or leave cake, but love cookies or pies, serve those instead! An ice cream truck or other to-go dessert option can also be a fun change for your guests, and a welcome relief for your wallet.
CATERING
Talk with your caterer about the different options. Seated, plated dinners tend to be the most expensive, so if that's not a make-it-or-break-it deal for you, consider buffets, family-style stations or for d'oeuvres galore.
Simplifying your drink options can also save you some bills. Sticking to beer and wine can save some money. If you really want whiskey or tequila at your reception, consider a signature drink for each of you. It will give your guests more options without breaking the bank.
MUSIC
You may be inclined to just hook up an iPod to some speakers and call it good, but there are a multitude of ways that can go wrong. Even if your venue has a professional sound system ready to roll, consider hiring an MC to keep the night rolling smoothly.
If a live band for either the ceremony, reception or both is what makes your heart sing, consider asking local college students or teachers at local music schools. They may have other connections that can net you a smaller price tag, and they're often available on the weekends!
Don't be afraid to say yes when your friends or family offer to help! They can be a great resource, so utilize them.
And remember, it's your day, so send your money where you want to. Your guests will just want a fun time to celebrate your love!