As Missoula gradually reopens, the art community's museums, galleries and other venues are as well. However, they have set their own rules for masks, restrictions on capacities and limitations on some kinds of services. And while it's First Friday, many venues are hosting "virtual events" instead of physical ones. Here's a guide to the area's arts venues — what you can see, when they're open, and what the rules are.
Museums
Historical Museum at Fort Missoula, 728-3476, fortmissoulamuseum.org: Featured exhibits: "Fire Call!" featuring the technologies the U.S. Forest Service deployed over the years to communicate to and from the nation's mountainous backcountry, "The Road to Today: 250 Years of Missoula's History," "No Enemy Movement Observed: The Vietnam War Through the Eyes of a Frenchtown Marine," and "Leiser's Footsteps," an exhibit covering the history of Missoula's original Jewish citizens and their contribution to Missoula's growth and culture. Hours: Open Monday-Saturday, 10 a.m.-4 p.m. Sunday, noon-4 p.m. 10 a.m.-noon reserved for vulnerable populations. Health rules: Wear a mask, respect physical distancing practices.
Hockaday Museum of Art, 302 Second Ave. E., Kalispell, 406-755-5268, hockadaymuseum.org: Featured through Aug. 1: "Intertwined with Living Waters: the Art of Linda Glover Gooch." Through Sept. 12: "Travel Through Nature: Northwestern Montana Nature Photographers." Temporary hours Thursday, 9 a.m.-noon, seniors only; Friday-Saturday, 11 a.m.-noon.
Miracle of America Museum, 36094 Memory Lane, 406-883-6804, miracleofamericamuseum.org: Featuring thousands of artifacts throughout dozens of buildings. Hours: 9 a.m.-5 p.m. daily.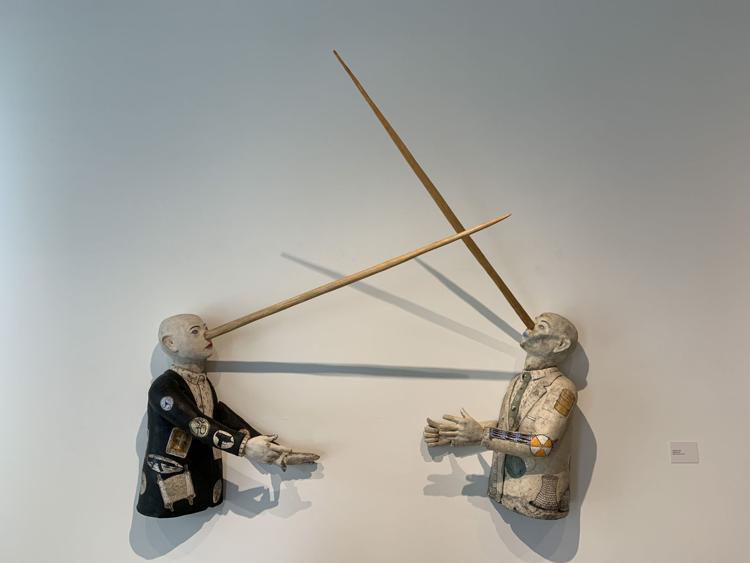 Missoula Art Museum,
335 N. Pattee St., 406-728-0447,
missoulaartmuseum.org
: Through Sept. 19: "Hindsight and Foresight Are 20/20," new large-scale works by Stephen Braun. Through Aug. 22: "Earthborn" 30 Seconds to 40 Moons" and "Laura Barrett: State of Grace." Through Dec. 31: "Love Letters to the Collection," featuring pieces of art from the Contemporary American Indian Collection, with pieces added over time with responses from selected participants, plus the opportunity for the public to respond. In the Art Park, "Jay Laber: Reborn Rez Wrecks," a selection of large-scale junk-metal sculptures by the late Blackfeet artist.
Health rules:
The museum building is open to a maximum of 25 visitors in the galleries at any given time; visitors are encouraged to wear face coverings, wash hands frequently and remain 6 feet apart. The building is arranged with a "one-way" viewing experience, wherein patrons will take the elevator to the upper floors and use the stairs to descend.
Hours:
Tuesday-Saturday, 10 a.m.-5 p.m.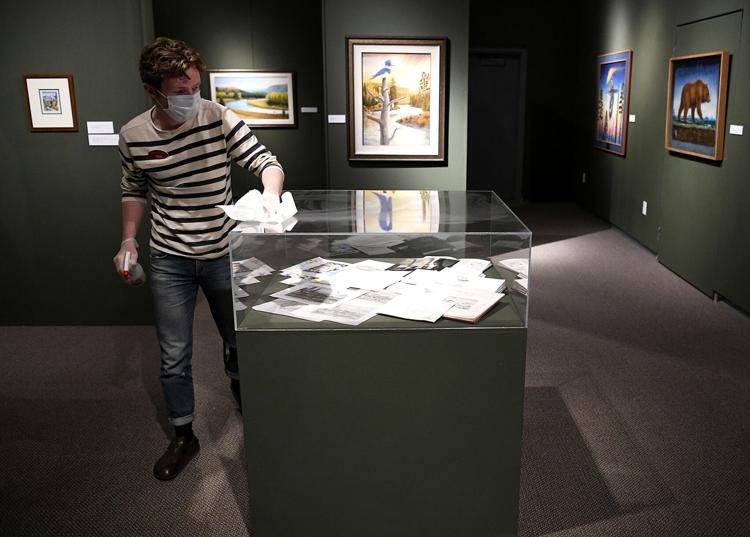 Montana Museum of Art & Culture, Meloy and Paxson galleries, PAR/TV Center, University of Montana, 243-2019, umt.edu/montanamuseum. Featured exhibit through Aug. 29: "Monte Dolack: The Artist's Nature" in the PARTV Center, UM. Call 243-2522. Health rules: Masks required or provided for those without them. Groups limited to 10. Hours: Tuesday-Saturday, noon-6 p.m.
Galleries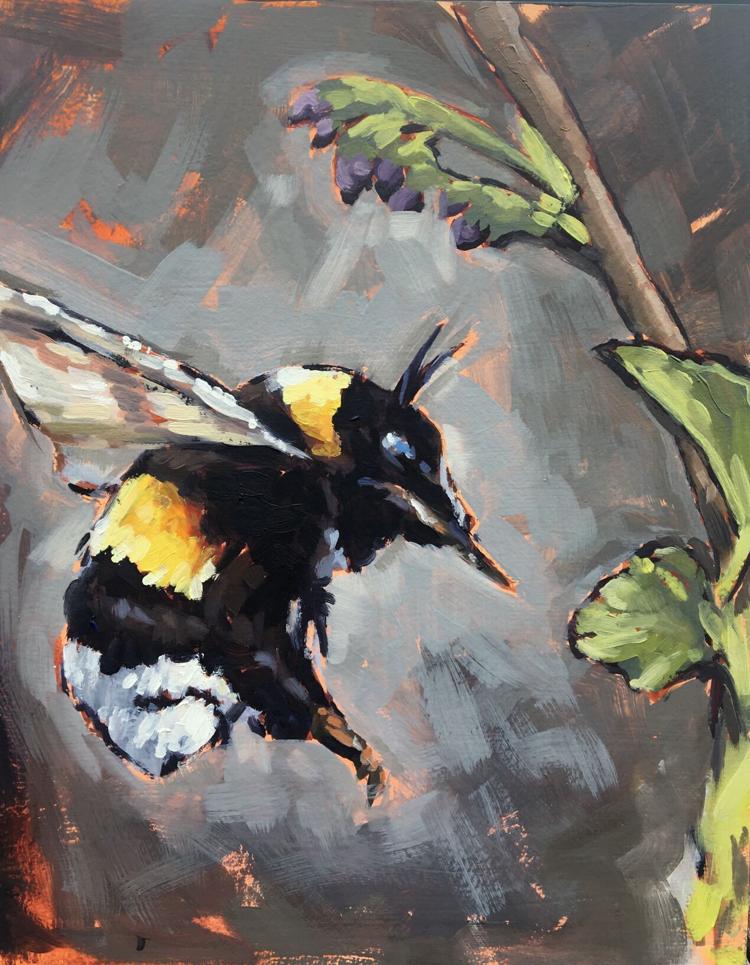 4 Ravens Gallery, 248 N. Higgins Ave., 406-317-1543, 4ravensgallery.com: "Birds, Bears and Bees," a series of oil paintings by Montana native Kat Houseman. The exhibition celebrates three of her favorite subjects in her signature portrait-like composition on full-size canvases and miniatures. Online services: The website has a selection of jewelry and coffee mugs with more being added. Special options available for curbside delivery. Hours: Tuesday-Saturday, noon-5 p.m., by appointment with limited people allowed in the gallery. Health rules: Limiting gallery access to enable easier social distancing. Masks required for customers and staff. Touching of art is discouraged, but any pieces that are handled will be isolated for disinfecting before replace it in the gallery.
Allez! Missoula, 120 N. Higgins alleyway with the Merc Hotel, 546-6141, 120nhiggins.com: Open to public, 24/7 street access. Current exhibition: Grand opening June 5, "See the Light," mural installation of James G. Todd's "Jazz Icons". Allez offers a public-access venue to promote the globally emerging art form of mural art with an innovative lighted alley-wall mounting system to offset muralistic art panels against a traditional brick narrative. Allez's programming of fine arts in an urban alleyway setting of Missoula downtown sows more seeds of imagination and creation; fostering inclusion and ownership that leads to individual happiness and a thriving community. Health rules: Allez had not originally planned to begin exhibits until the fall, but the pandemic alerted us to the sudden depletion of the arts in our community. Because of this, they decided to premier earlier to give a little light back to Missoula. Viewers do not need to enter an indoor environment and can adequately socially distance from each other.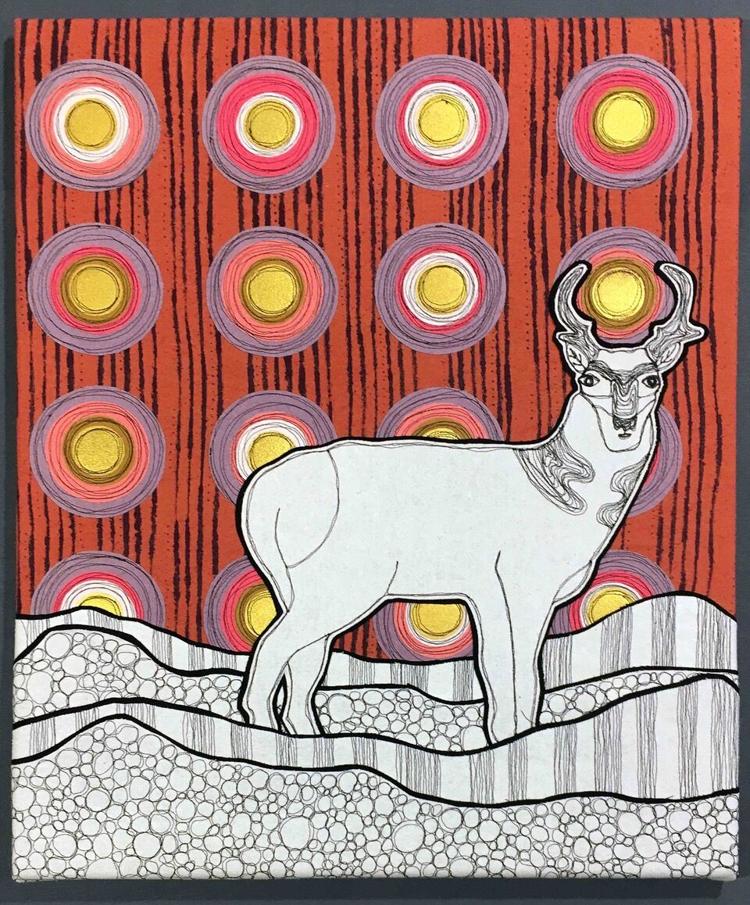 Artists' Shop, 127 N. Higgins Ave., 406-543-6393, missoulaartistsshop.com: Opening June 1: "Punctuated Pause," textile collage by Monica Thompson. Hours: Wednesday-Friday, 10 a.m.-5:30 p.m. Saturday-Sunday, 10 a.m.-5 p.m. Health rules: Customers are asked to wear a mask, sanitize hands and practice social distancing. Maximum occupancy of 12 customers.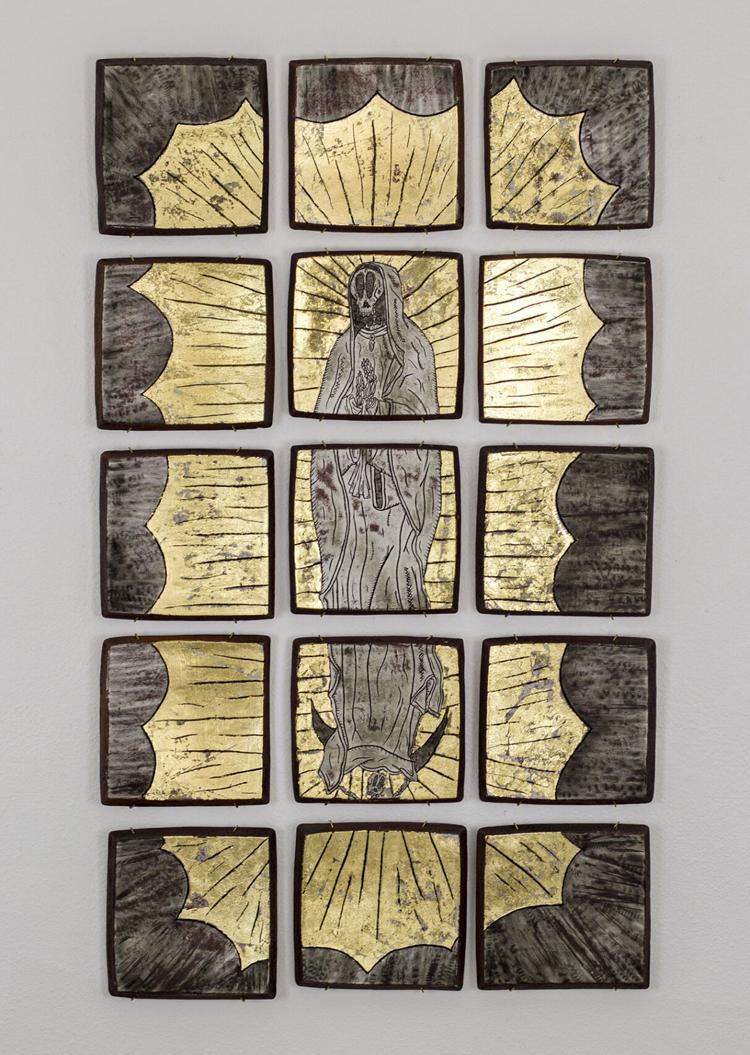 The Clay Studio, 11065 Hawthorne St., 543-0509, theclaystudioofmissoula.org: Virtual First Friday, June 5 to preview Andrew Rivera's exhibition, "Shaking Hands with Death," which will have an in-person opening on Friday, June 19, from 6-9 pm. The garden and parking lot will be open for socially distanced interaction with limited capacity allowed in the gallery. The show will stay on view through July 2. Rivera, a long-term resident who's ending his stint this summer, aims to capture values from his Mexican heritage in his wares, including everyday rituals, connections and relationships. Hours: By appointment only through June 19, after June 19 12-5 p.m. Monday-Friday and by appointment. Health rules: Students, members and visitors are asked to wear masks while on premises. The capacity in the gallery will be limited and hand sanitizer will be available. Ask attendants for help with artwork. Classes: These will resume in July with reduced attendance to permit adequate social distancing, upgraded hand-washing access. Watch for announcements on or before June 12.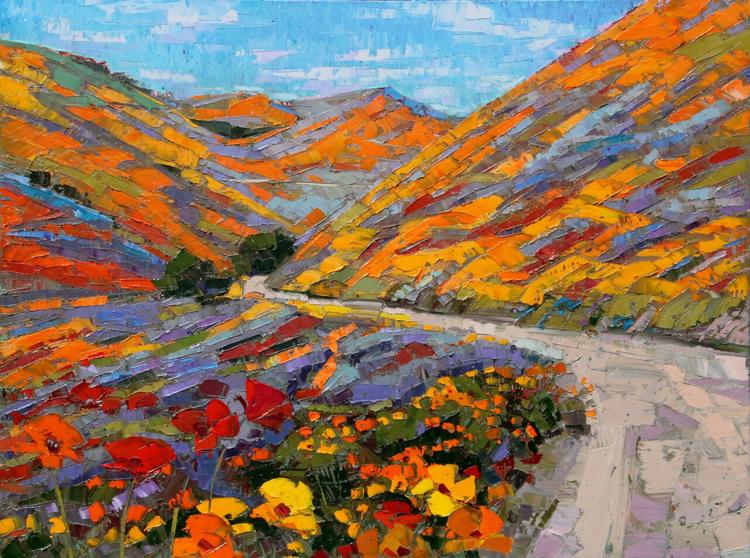 Dana Gallery, 246 N. Higgins Ave., 721-3154: In June: "2020 Summer Show," featuring work by the gallery's roster of artists including new works from Caleb Meyer, Robert Moore, Kevin Red Star, Deborah Harrington, Garth Williams and more. Renowned Western painter and Wyoming artist Reid Christie has a new selection of paintings featured. The gallery will host an open house for Christie on June 13 from noon-3 p.m. In correlation with the realistic style of Christie's southern Montana themes, Idaho impressionist master Lori McNee created an array of new large-scaled oils varying from birds of prey to landscape themes. Hours: Tuesday-Saturday, noon-5 p.m. Taking appointments for private gallery visit and basement tour. Health rules: Galley is proceeding with cautious hygiene and sanitation efforts and staff will be wearing masks or protective gear when assisting customers. Individual customers to enter at their own comfort during this period of time. Hand sanitizer is available for visitors, and there are markings 6 feet from the desk where the staff processes sales. The gallery will not exceed over 50 people visiting at one time.
Frame of Mind, 1706 Brooks St., 406-549-8589, frameofmindmt.com: Home for the artwork of Monte Dolack and Mary Beth Percival. Now open Tuesday-Friday 10 a.m.-6 p.m. and Saturday 10 a.m.-2 p.m.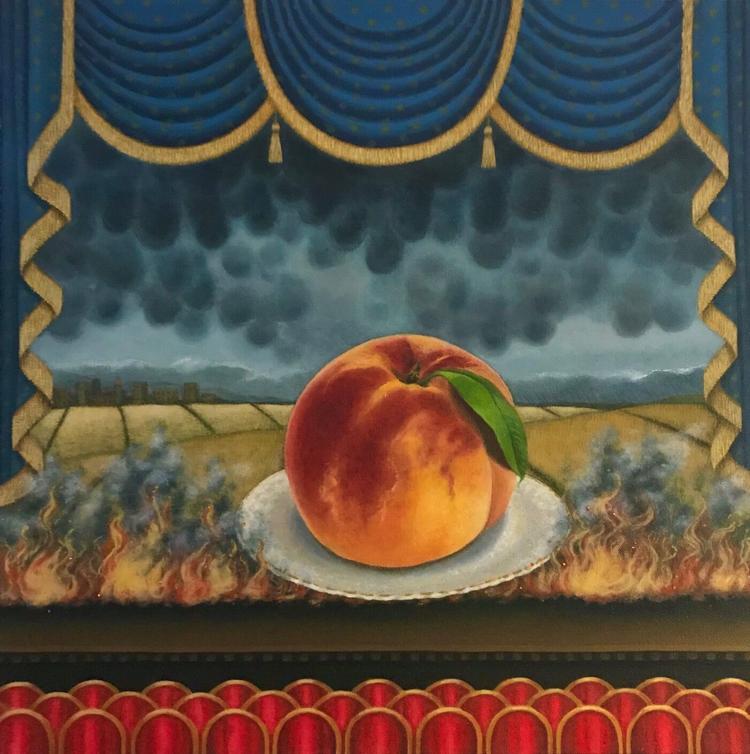 Gallery 709 in Montana Art and Framing, 709 Ronan St., 406-541-7100, montanaart.com. Open to appointments Monday-Friday 10 a.m.-5 p.m. and Saturday 10 a.m.-3 p.m. Call 541-7100 to view gallery or drop off custom picture framing. Distance is practiced in the design process and in viewing the gallery. Virtual show of time-lapse watercolor painting videos by Don H. Mundt on YouTube and show of past works shown by video tours of the gallery to be found on Instagram for Don H. Mundt or Facebook at Gallery 709 or Montana Art and Framing. Art available to preview online and on Facebook. Opening June 5: SALTMINE 2020: "Unknown Mysteries" featuring artists Bev Beck Glueckert, Stephen Glueckert, Kathleen Herlihy-Paoli, Peter Keefer, Cathryn Mallory, and Karen Rice. First Friday, June 5, 5-9 p.m., weather permitting the big door will be open and the show will spill out into the parking lot for better social distancing. Cool Sips of Missoula will offer slushies, and milk-shakes with straws that can be used with a mask.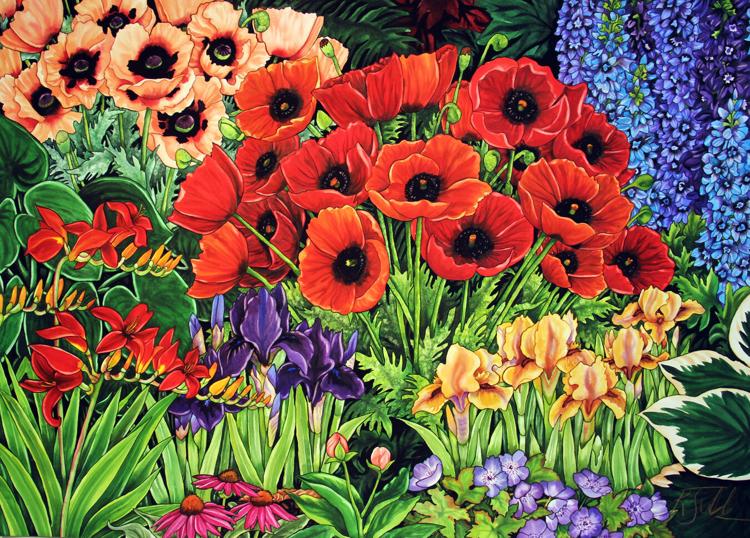 Murphy-Jubb Fine Art, 210 N. Higgins Ave., 406-728-7050, kendahljanjubb.com. Featured: "Welcome Back," featuring new work by Kendahl Jan Jubb, MScott Miller, Arthur Herring and Richard Smith. Open First Friday, June 5, with recommendations from local health authorities. Music on the balcony by The Pescaderos, starting at 7:30 p.m. Online, curbside and free home delivery in Western Montana. Health rules: Hand sanitizer and gloves are provided and visitors are requested to wear a face mask (not provided). Occupancy is limited to 15 people, with no more than eight in any of the three rooms of the gallery. There is a sizable lobby outside the gallery. Online curbside and free home delivery is available in western Montana. Hours: 10 a.m.-5 p.m.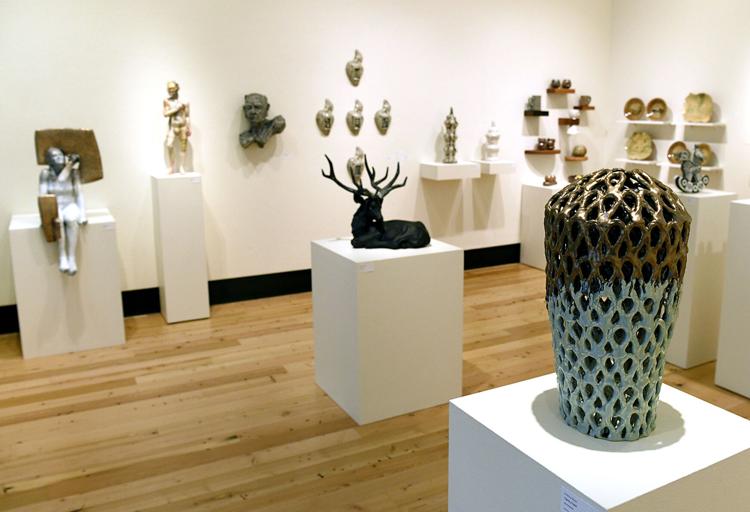 Radius Gallery, 120 N. Higgins, 541-7070, radiusgallery.com: Featured exhibit: Gallery's Fifth Annual Ceramics invitational featuring artists Kelsey Bowen, Mary Briggs, Sunshine Cobb, Adam Field, Leslie Fry, Andrea Moon, Carla Potter, Eric Rempe, Kelly Stevenson, Michelle Summers, Austyn Taylor, Kensuke Yamada. Hours: Open Tuesday-Friday 11 a.m.-6 p.m. and Saturday 11 a.m.-3 p.m. First and last hours reserved for those who want the gallery to themselves. Also by appointment. Health rules: Up to four visitors sharing a biosphere can visit the three gallery rooms. Bring a mask; stay 6 feet from those not in your group; hand sanitizer available; we'll allow one group per group. Visitors should be mindful of the stairwell. Notify desk attendant before going up and ring bell before coming down to get the "all clear" signal. Online shop available for its current exhibitions and represented artists, and they are open by appointment.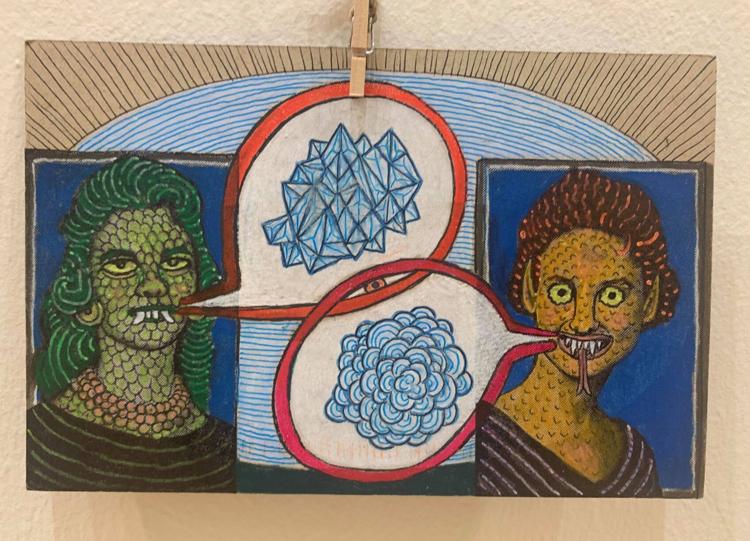 Zootown Arts Community Center, 216 W. Main St., 549-7555, zootownarts.org: Exhibitions: "Pandemic Postcards" June 5, Arts Missoula's virtual First Friday on Facebook. Plus the gallery will be physically open from 10 a.m.-8 p.m. For this exhibition, printmaker Christa Carlton designed and printed 175 postcards during the Last Best Print Fest. They were mailed to 175 local artists who recreated their own version and returned them. It's on view through June. Services: The Paint Your Own Pottery studio and shop, where customers can paint ceramics that will be fired by the staff, or buy art from the shop. Take-home pottery kits all are available. The ZACC's new play area, community art supply closet and Show Room are still closed until further notice. Hours: Monday-Saturday 10 a.m.-6 p.m. Sunday noon-4 p.m. Health rules: All ZACC staff will wear masks and ask that customers do as well. They are following all sanitizing and disinfecting best practices as suggested by the CDC, FDA, and local health department. ZACC staff will bring sanitized paint brushes and glazes, and ask people to remain seated as much as possible. They also ask that any out-of-state customers to have self-quarantined for 14 days prior to visiting. No cash. Credit cards only.
Art on view
Bridge Pizza, 600 S. Higgins Ave., 406-542-0002: Dining room is open for socially distanced service. On view: Jay Rummel's trilogy of prints, "Lady from Missoula County," "Road to the Buffalo" and "When First Unto Came to this Country." Monte Dolack's original movie posters circa 1973.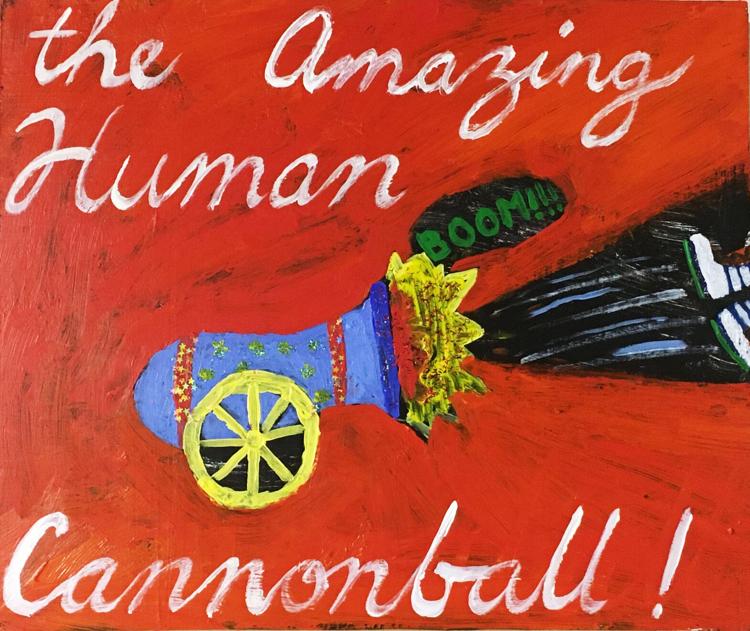 Butterfly Herbs, 232 N. Higgins Ave., 406-728-8780: Featured in June: "Under the Bigtop: Circus Paintings" by Beata, Lauris and Brandon Reintjes. First Friday, June 5. Brandon Reintjes, the senior curator at the Missoula Art Museum, created these paintings with his twin children, Beata and Lauris. They started in 2019, after one of them had a dream where they all made circus paintings together. Next, they made a list of themes and approached the pieces collaboratively. One person might make the initial outline, another the colors, and the third would add words.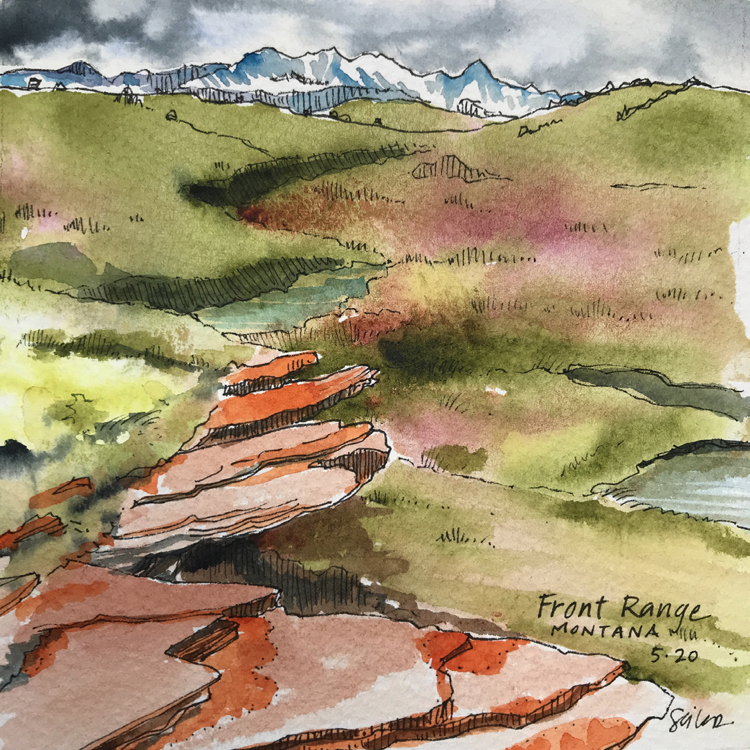 Liquid Planet, 121 W. Broadway, 541-4541: On view through Aug. 5: works by Nancy Seiler and Susan Fletcher. First Friday artists' reception, June 5, 5-8 p.m.