In the past weeks author tours have been canceled, book publications postponed; major book festivals, conferences and conventions have been canceled; libraries and bookstores are closed. But there is good news: Books are still arriving in local bookstores. Here are a few:
"American Zion: Cliven Bundy, God and Public Lands in the West" 
Betsy Gaines Quammen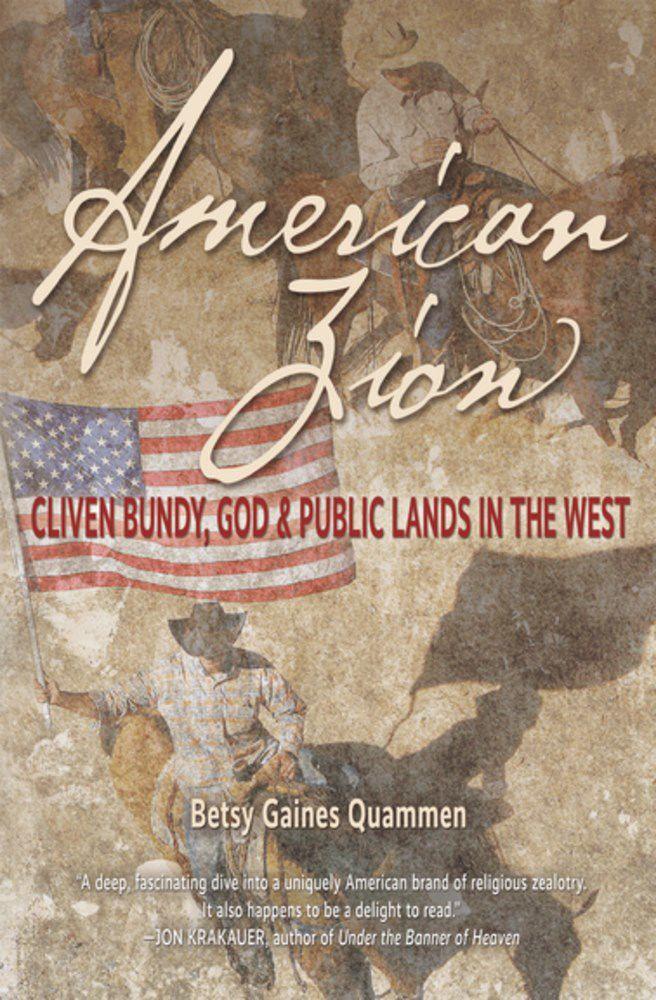 "American Zion" tells the story of the Bundy family, famous for their armed conflicts in the West. Anyone living in the inland Northwest is aware of the ongoing conflict between the Bundy family, the federal government, and the fight for America's public lands. In fact they are back in the news with the fight to keep Idaho churches open during COVID-19 closures. The book gives historical background on Mormonism, the Mormon land ethic and the belief in the divinity of the Constitution; key to the Bundy family sense of entitlement. The history is important, but Quammen does point out times when the church owned their involvement in past historical incidents, mainly the 1857 Mountain Meadow Massacre and also points out that the current LDS church has disavowed the Bundys' rebellions.
This is an important book for understanding the militia movement that threatens public lands, wild species and America's heritage. With author tours canceled, Betsy and David Quammen have started hosting talks in their home, co-sponsored by Torrey House Press and a regional bookstore. You can find out about events through Betsy Gaines Quammen's FaceBook page.
Now available in paperback
"Bitterroot: A Salish Memoir of Transracial Adoption"
Susan Devan Harness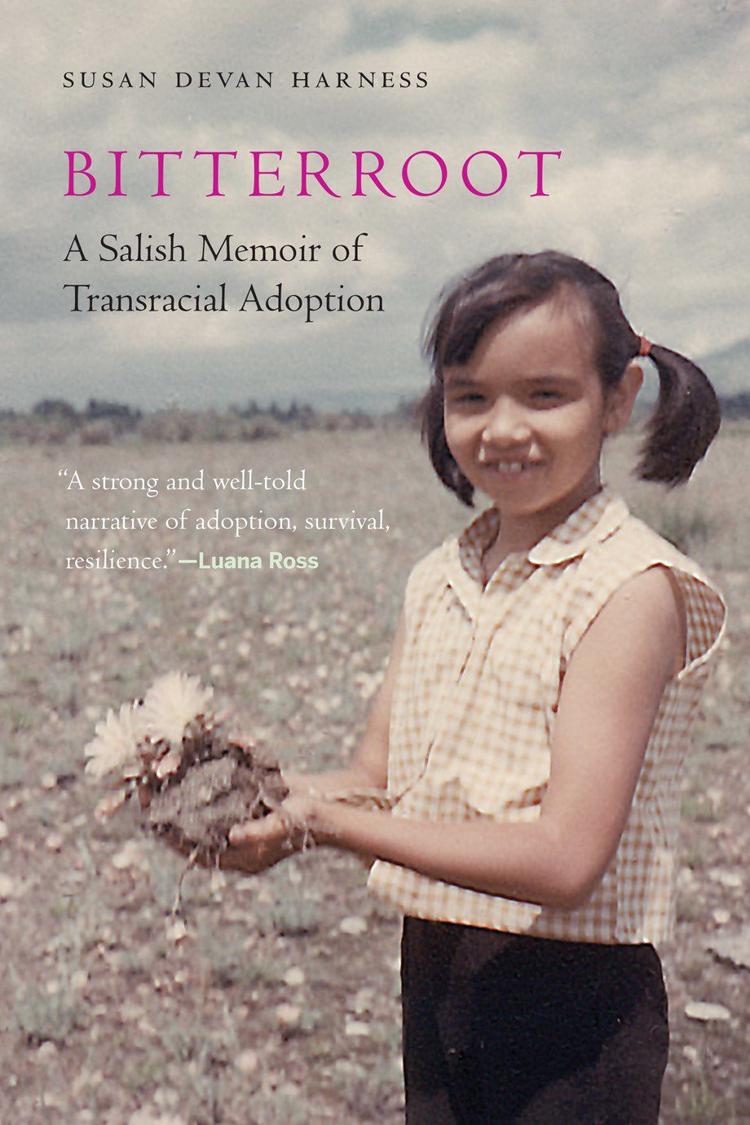 Harness was removed from her family when she was 18 months old and adopted when she was 2. She became one of many American Indian children adopted by a white couple living in the rural West. When Harness was 15 years old, she questioned her adoptive father about her "real" parents. He replied that they had died in a car accident not long after she was born — except they hadn't, as Harness would learn in a conversation with a social worker a few years later.
New questions followed her through college and into her 20s when she started her own family. Meeting her biological family in her early 30s generated even more questions. In her 40s, Harness decided to get serious about finding answers when, conducting oral histories, she talked with other transracial adoptees. Her wish was for the tribal council to pass a resolution to hold an event to acknowledge and welcome home people separated from the tribes by adoption or long-term foster placement. The tribal council never did anything about the resolution, nor has Harness ever obtained her full adoption records.
The book ends with this:
"On October 5, 2018, the Salish Kootenai Tribal Council recognized Bitterroot: A Salish Memoir of Transracial Adoption as an important work to help heal us as a tribal community. Gifts included a beautiful dance shawl, an honor song, as well as an official welcome home to the Salish Kootenai people. I hope all adoptees and fostered people who have been removed from the tribe are given such a beautiful and meaningful gift. We need to remember where we came from; American Indian people need to remember we were one of them. Thank you for these gifts."
'One Long River of Song: Notes on Wonder'
Brian Doyle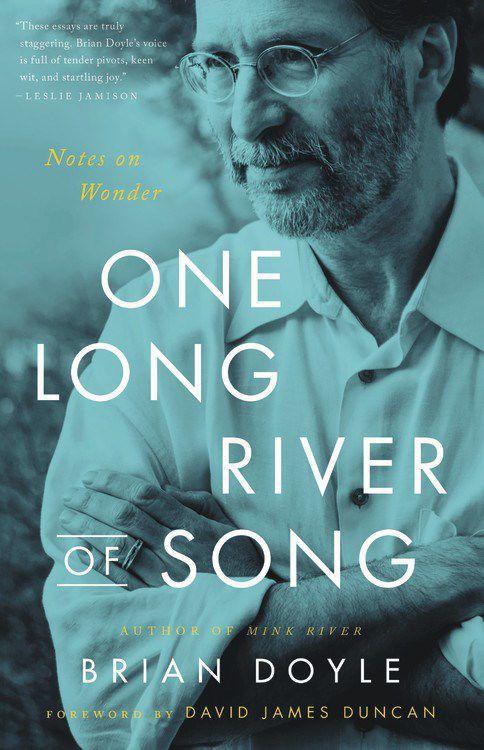 When I was recently looking for a book to share with a friend, I came across a collection of essays that I thought she would enjoy. For the next two weeks I received daily emails thanking me for the gift of Brian Doyle. So perhaps it is time to re-introduce, "One Long River of Song: Notes on Wonder" by Brian Doyle, with an introduction by David James Duncan.
When Brian Doyle passed away at the age of 60 after a battle with brain cancer, he left behind a cult-like following of devoted readers who regard his writing as one of the best-kept secrets of the 21st century. One of those followers was David James Duncan, who asked Doyle before he died for permission to consolidate a one-volume collection of his writings with all proceeds to go to his family. The book was assembled by Duncan and two co-editors: the editor of Orion magazine, Chip Blake and the writer, Katie Yale.
Doyle writes with a delightful sense of wonder about the sanctity of everyday things. Through Doyle's eyes, nothing is dull. From the introduction: "We're only here for a minute," Brian once reminded us. "We're here for a little window. And to use that time to catch and share shards of light and laughter and grace seems to me the great story." How supreme he was at telling that story and what a marvelous companion he was to so many. "I want to write to you like I'm speaking to you," he said. "I would sing my books if I could." I say he could and did.
Remember local bookstores are open via their websites and online ordering. Many have limited hours for phone orders … booksellers miss you as much as you miss them.