It feels like more than four years that Missoula has played host to Joshua Bacha's music festivals, and that's very much a good thing.
With the fourth iteration of his pair of festivals, Psych Fest in the summer and Ghost Carrot Records Music+Art Fest in the fall, Bacha is out, leaving for greener pastures, literally — he's moving to Eugene, Oregon.
But farewells aside, Bacha said he came to work on this festival the same as always — with an open call for artists and a focus on bringing together bands and visual artists he admired and with whom he's friends.
"I put out the call for artists and it assembles itself," he said. "Everybody that sends me music, I listen to it and give it a chance."
Bacha's gap-year rule, where bands can't repeat visit in consecutive years, keeps the set lists fresh. But mostly it's his unending touring, networking and DIY leadership that brings in new groups, from new scenes, every year.
Take the two Canadian groups, 36? and Laura Hickli: They were driving to a show in Bozeman last winter when a snowstorm forced them to stop in Missoula. The bands put out calls to any DIY folks who could host them, and it just so happened Bacha was organizing a house show for that night. Hickli and 36? took the stage, spent the night, and made their way onto the GCR Music+Arts fest bill.
The consistent search for new groups keeps the finale of GCR Music+Arts (along with June's Psych Fest) from being simply greatest-hits retreads of previous festivals. They're going out strong by staying vital, reminding Missoula what they may miss in DIY music come Bacha's move.
This year's festival will be the first to take place at two separate venues over its two nights, the VFW and Clyde Coffee, due to Bacha's commitment to having all-ages shows. The primary all-ages venue, the Zootown Arts Community Center, is in the midst of moving, so Bacha turned to his workplace.
"Basically the first day is going to be the louder bands, and the second day will be more pop, less aggressive," he said. "If you want to play a really loud band in (Clyde), everything would get really blown out … for solo acts and stuff, it sounds really cool in there."
A full schedule for GCR Music+Arts fest can be found on Facebook. Below are some highlighted groups.  
Day 1 at VFW
Saturday, Oct. 19. 18 and up, $15 cover. 21 and up, $10 cover. Doors 6:30 p.m. Music at 7 p.m.
Kudzu (Springfield, Missouri)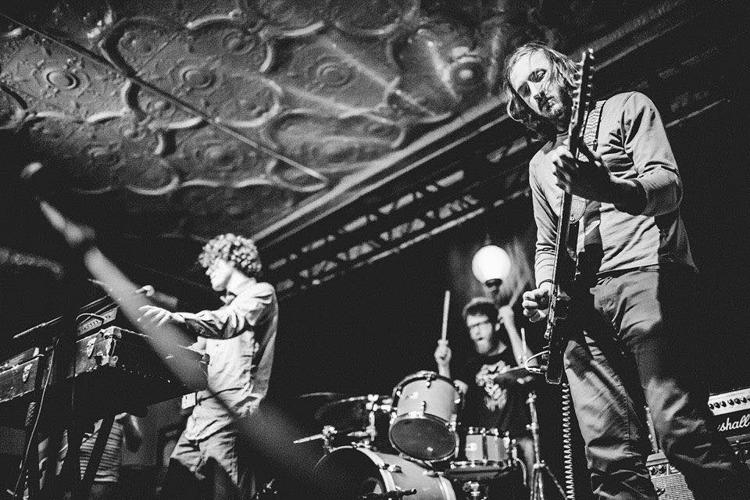 There's some highly programmed drums to be found on Kudzu's debut full length "Defeated" from 2018, to the degree if one wasn't reading the liner notes, it sounds like it could be a real drummer, with the rhythm track run through some sound effects. (Quick side note: Does the credit "drum programming" apply only to keyboard/digital drums, or do those electronic pads count as well?)
This helps rockers like title track "Defeated" or "Burn Yourself" stand out, sounding not like two people programming away with guitar churning over top, but full-on synth punk. When the synthesized drums sound this good, it makes one feel a little better about their local music scene, often deprived of reliable rhythm players.
Other tracks, like "Sleep in Disguise," play up the instrumentals, playing soaring synths and guitar leads off of each other like warring disco balls.
36? (Calgary, Alberta)
This experimental group is fronted by Taylor Cochrane, with a variety of mix-and-match band members. The music, however, is direct from Cochrane, as he outlines in the liner notes of "Milk Mountain," their newest release: "the first record I have ever put out in which I feel like every song speaks to something I have experienced directly."
A la another single-source experimental group like Of Montreal, the music remains just as out-there as ever, despite the personal lyrics. There are a couple of straightforward tracks here (lounge-rocker "Pretending You're Alright" and "Jealous"), but they are not the rule.
After "Beginning" is cut short, "Changing Channels" barges in to lay glumly on the couch and jitter around from beat to beat, contrasting a tired vocal with jazzy interludes.
"I think that my dog knows I'm high" follows up with far-off echoed vocals and heavy guitar interplayed with bell arpeggios that somehow lasts for 3 1/2  minutes (I, for one, am impressed Cochrane has that much to say when stoned and staring at his dog).
This, however, is non-alienating art music, a rarity in any form. You'll have fun more than you'll be confused.
Discographik (Salt Lake City, Utah)
Well, after a year and change covering the arts here in Missoula, this is for sure a new one. Discographik, a synth-y, psychedelic group from the Beehive State, have a whole album about bugs. "Arthropoda" runs eight tracks and covers all the classics like "Stick Bug" (a woodblock echo-chamber of self-reflection on disguise), "Centipede" and "Rhinoceros Beetle." They even throw in "Black Widow" which works — Anthrophoda covers arachnids, insects, myriapods and crustaceans (no lobster?).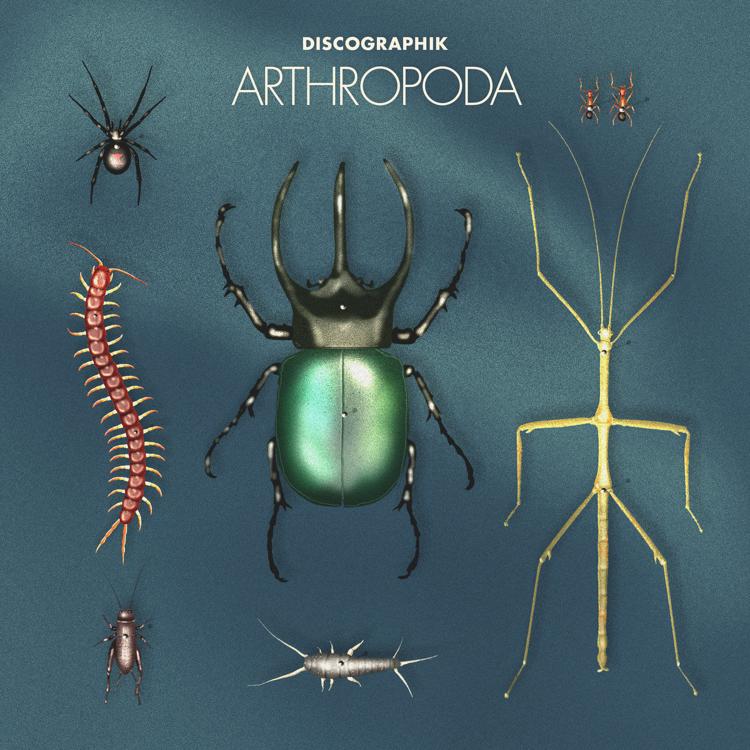 One wonders what inspires these guys so about insects and their exoskeletoned, body-segmented kin. Perhaps the creepy poetry of these animals, with their "eyes/your many eyes/they see everything" or simply their look, so beautifully registered on the album art.
It's a fun exercise, to be sure, taking each song from the perspective of a different arthropod (a line from "Black Widow" goes, "trapped in your web/there's no escape"). Although the idea gets a little old by the end of an album, I think live, sold well, this can stand up on however many legs it has.
Day 2 at Clyde Coffee
Sunday, Oct. 20. All ages. $8 cover. Doors at 6:30 p.m. Music at 7 p.m.
Laura Hickli (Calgary, Alberta)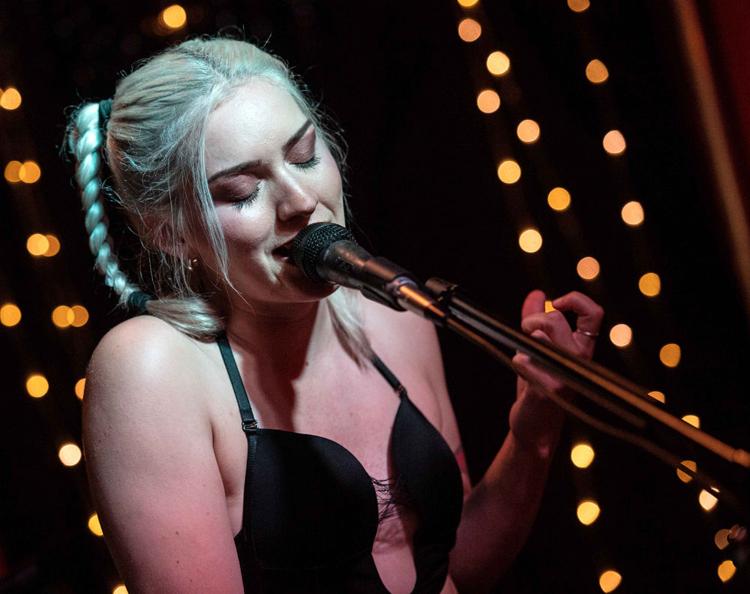 Hickli's newest release focuses on dark, emotive pop, like Lorde's "The Louvre" extended over a full album. This leaves behind Hickli's genre descriptions as baroque art pop, but, to be fair, what does that even mean anyway? There's baroque art in the Louvre probably.
Regardless of styling, Hickli has a voice that cuts clean like glass, slicing through moody piano or guitar or soft backing vocals. She doubletracks herself to great effect on songs like "Play Your Magic," which is a trick not used enough these days.
Thomas Ashley/Elige (Missoula)
Here we have a twofer of frontmen gone solo, in very different ways.
Ashley, of Fuuls, released a solo album back in 2018 and followed up with a single "Hexistential Crisis" in summer 2019. His solo sound leans Unknown Mortal Orchestra, with slightly softer vocals than one hears from Fuuls, along with guitar arpeggios and a recorded-in-a-jar soundscape.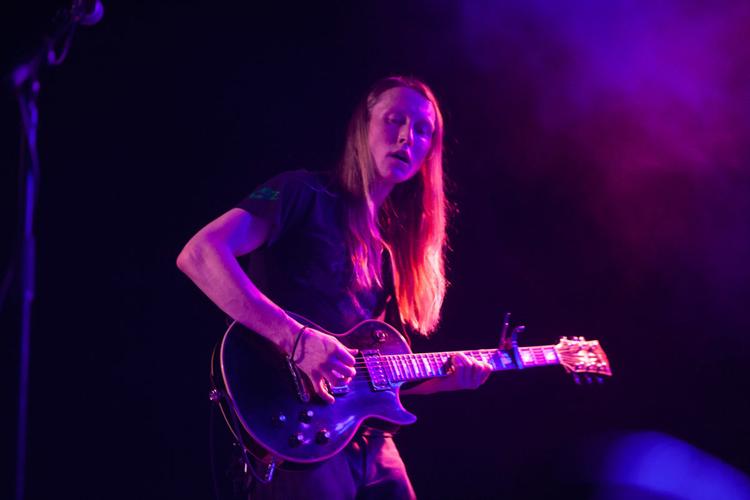 Elige, (aka Riley Roberts) meanwhile, saw his longtime band Tiny Plastic Stars call it quits this year, as they mutually parted ways to pursue other projects. Roberts, however, hasn't released new solo material since 2015's "Sherwood St. Sessions," an album of Tom Petty-esque folk. It'll be interesting to see whether he goes in a new direction.
Noelle Huser (Missoula)
Huser, the last act mentioned in last year's GCR Music+Arts fest writeup, will wrap up this year as well, though the performance artist/dancer is part of the lineup as a musician this year.
Huser is performing "diary pop" as Headband and is really so new there isn't anything to hear as yet (hmm, eerily similar to last year, when Bacha admitted having no idea what Huser was planning for a performance). But she'll be debuting some music on KFGM in the coming week, and Bacha's trust is generally well-placed. Expect a strong debut.