If you share the common, paradoxical affliction of modern viewing in the streaming era, and have a fear of commitment regarding feature-length movies but can binge series without issue, consider checking out a block of shorts or mini docs at the festival. Ranging from 5 minutes to 30, the films sketch out compelling portraits in a snap shot range rather than a deep dive. 
"It's a great way to see a lot of the world in 90 minutes," said guest programmer Joanne Feinberg.
With the volume of outlets to view them, short-form filmmaking is "exploding at the moment," she said. While it remains a way to discover emerging artists, established directors are also embracing the medium-length movies for concisely told stories instead of feature-length.
Here's a look at some of the shorts and mini-docs screening. Go to bigskyfilmfest.org to see listings for the blocks they're a part of.
'Blackfeet Boxing: Not Invisible'
Kristen Lappas and Tom Rinaldi, USA, 29 min. World premiere
Wednesday, Feb. 19, 1:30 p.m., Zootown Arts Community Center
Sunday, Feb. 23, 3:30 p.m., Wilma
On the Blackfeet Reservation east of Glacier National Park, a boxing gym is teaching young women and girls how to fight. The story is the subject of a new ESPN film, "Blackfeet Boxing: Not Invisible," which is screening at the Big Sky Documentary Film Festival on Feb. 19 and 23.
The documentary takes a look inside the Blackfeet Nation Boxing Club, founded in 2003 by Frank Kipp as a way to give young girls on the reservation confidence and strength in the face of statistics that show they're disappearing at staggering rates in Montana.
"If we teach our girls how to box, they at least have a chance to fight," Kipp says toward the beginning of the film.
Directors Kristen Lappas and Tom Rinaldi interview several girls at the gym, following more closely the stories of Donna, Kipp's daughter, and Mamie, a standout boxer whose struggles to stay involved at the gym highlight the lack of support and parenting Kipp says many kids face on the reservation.
The film also features the family of Ashley Loring HeavyRunner, who went missing in 2017 and has yet to be found, as a way to shed light on the failures of law enforcement to properly investigate cases of missing and murdered Indigenous people and how the families have had to take it upon themselves to search for their missing girls.
The film may be a product of ESPN and it certainly has that vibe, but it reminds the viewer that for some, boxing is more than just a sport — it's a way to survive.
— Laura Scheer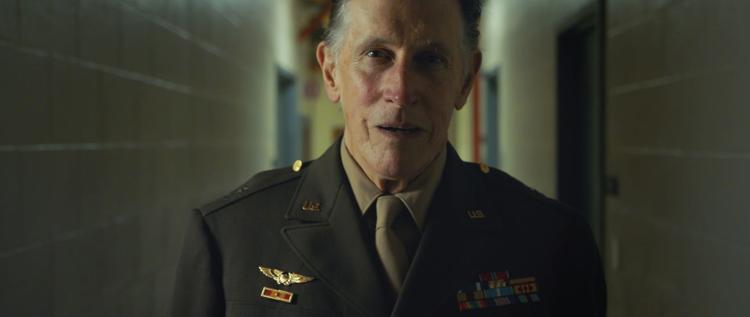 'Character'
Vera Brunner Sung, 17 min., 2020, Northwest premiere
Saturday, Feb. 15, at 6:30 p.m., at the Elks
Friday, Feb. 21, at 7:30 p.m., at the Roxy.
Fans of Missoula theater, "Seinfeld" or "Animal House" likely noticed that for a brief spell, we counted among our citizens Mark Metcalf, the character actor who portrayed "the Maestro" and Niedermeyer. He's since moved to Ohio, as did one-time Missoulian Vera Brunner Sung, who directed a feature, "Bella Vista," here.
Her sketch of Metcalf, titled "Character," was accepted to Sundance earlier this year. The experimental approach allows Metcalf, 72, to muse on the frustrations of his career — like any actor, he had aspirations to be as well known as Pacino or De Niro, but found himself typecast as authority figures, a type of person he personally loathes.
Sung allows him to impersonate his characters and projects other actors' images onto his own face, which he's ironically been told doesn't have any character, as he discusses his life. He retired, having sunk into heavy drinking, and focused on raising his son, who has Asperger's, whom he came to Missoula with during college.
His reflections on a career that could've been more, despite his best efforts, lend the film a universal quality.
— Cory Walsh
'A Bold Experiment'
Andrew Miller, Alexander Milan, 2020, 10 min. World premiere
Monday, Feb. 17, at 8:30 p.m., at the Wilma
Thursday, Feb. 20, at 4 p.m., at the Elks
Friday, Feb. 21, at 2:45 p.m., at the Elks
Bats, gentle but unpretty creatures, have a bad rap, according to David Bamberger, a Texas landowner who made millions selling fried chicken.
To remedy this, he set out to build an artificial bat cave, called a chiroptorium.
The film cleanly sketches out his project, which naturally brought national and local media attention, and at one point appeared to be a complete failure. The startling images of thousands of bats lining his structure are proof that it was not, and that efforts to remedy man's effect on the landscape can work.
— Cory Walsh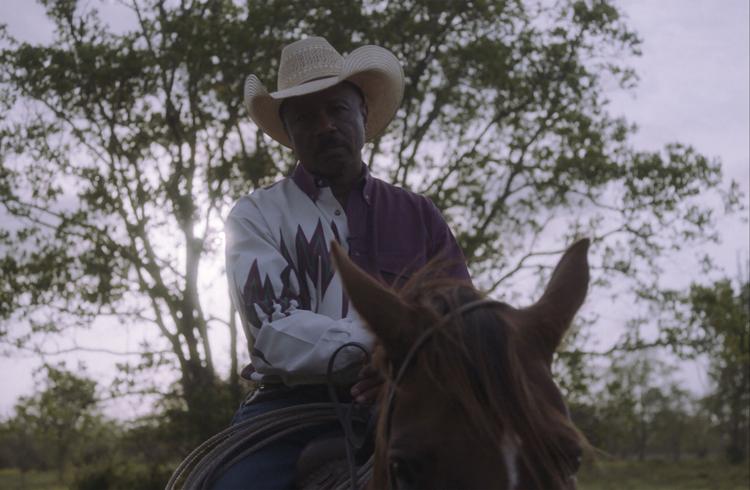 'All I Have to Offer You is Me'
Dillon M. Hayes, 2020, USA, 14 min. World premiere.
Saturday, Feb. 15, at 1 p.m., at the Wilma
Sunday, Feb. 23, at 2:30 p.m., at the ZACC
Larry Callies, whose father is a cowboy and whose grandfather was a cowboy, knew he'd be one, too, when he was only 3 years old. A talented musician, he saw an idol in Charlie Pride, the pioneering black country musician, and honed his talent literally singing to his cattle.
On the brink of success, including a demonstration for RCA Records staff in Nashville, he reached a hurdle that commitment couldn't overcome: He was losing his voice, which was rendered light and hoarse when speaking and to a brittle croak when he tried to sing.
Deprived of his dream, he retrains his eye on other parts of his identity, opening the Black Cowboy Museum where he reminds visitors that the term "cowboy" was invented not for folks like John Wayne but for slaves who tended to herds.
This lovingly filmed movie packs no shortage of heartbreak and resilience into its short run time, which exits as Callies defiantly sings on camera.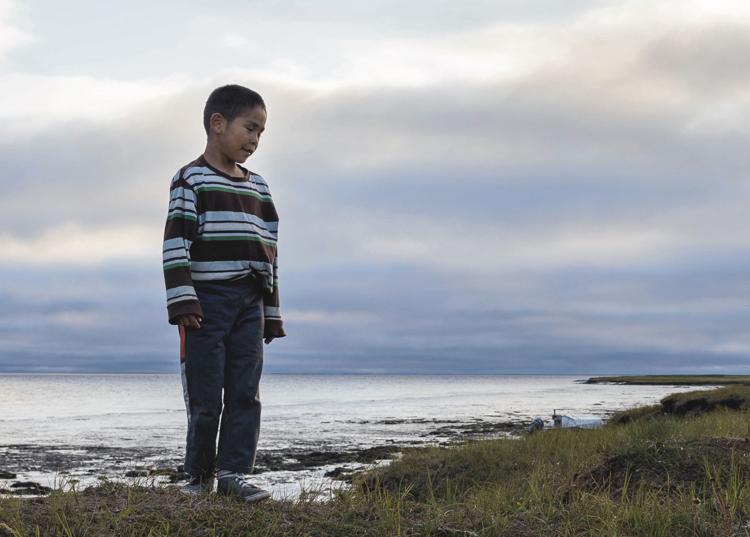 'To Keep as One'
Katie Basile, 13 min. 2020, world premiere.
Monday, Feb. 17, at 6:30 p.m., at the Elks
Sunday, Feb. 23, at 8 p.m., at the ZACC
Newtok, a coastal village in Alaska, is a tight-knit Indigenous community where families have lived together for generations. Rising sea levels threaten from one side, and underneath the failing permafrost soaks the ground. Without any federal assistance, the council must raise money to physically relocate the village, rending it in half.
Basile's film reminds us of the potential human costs of climate change to Americans who don't have the benefit of pretending it's not real.
— Cory Walsh
'Brewed in Palestine'
Emma Schwartz, 2019, Palestine, USA, 18 min. Montana premiere
Monday, Feb. 17, 1 p.m. Wilma
Saturday, Feb. 22, 6:30 p.m. Elks
A massive issue hovers over and around this portrait of Taybeh Brewery, the first craft brewer in the West Bank. While businesses like this are ubiquitous in Missoula, the family behind Taybeh grapples with vastly different challenges, such as creating alcohol in an area occupied by the Israeli military, navigating checkpoints and conflict zones to make their deliveries.
— Cory Walsh