Even though it's KettleHouse Brewing Co.'s fourth year in a row with a new can release, it still feels a little special when a new can and logo appear to take up residence in the Orange Street Food Farm beer cooler.
Enter the Hellgate Honey Hefeweizen, a bright take on the traditional warm-weather German wheat beer, which brings with it a new sans-serif "K" logo from KettleHouse.
Let's start with the beer: the Hellgate Hefe is a longtime seasonal rotator at Southside KettleHouse, which gives it some name recognition on the shelf for locals. The canned version differs a little bit, mainly in its ABV — just 4.8 percent from around 5.5 percent in previous iterations.
This lower ABV is one trait of many that makes Hellgate a beer engineered for hot summer days.
The Hellgate Hefe is light. Very light, actually, with a crispness and bit of honey kick to fill in the gaps, along with a bit fuller mouthfeel than such a light beer would usually have (looking at you, Bonner Logger), due to the hefeweizen's traditional unfiltered haze.
It's got honey from Arlee Apiaries, but not too much. No worries about it getting cloyingly sweet by your second or third can like another Missoula-made summer beer with honey.
More than anything else, Hellgate Honey is begging to be made into beer mimosas, I think, for a very Missoula brunch.
But many of you will be drinking it at the KettleHouse Amphitheater this summer, and it fits there too — light enough to keep the sun swoon at bay, but a bit more going on for people not quite content to while away the evening sipping Bonner Logger (though it might be easily confused in similar yellow-and-black cans).
Now for the new logo — it's simpler, cleaner, more slick and, yeah, a little more boring. But change for the sake of change isn't necessarily a bad thing. And when the whole world goes sans serif, you do too. There's even a nice new Missoula-specific detail: a rising sun behind the house, emblematic of the sun coming up over Mount Sentinel every morning.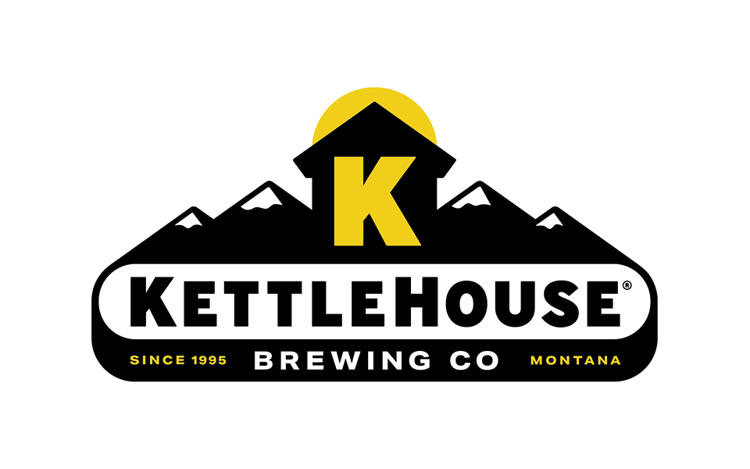 The Hellgate Honey Hefeweizen is available on tap at the Southside KettleHouse and at local beer sellers.