"Adaptation" can mean many things at this year's International Wildlife Film Festival.
It alludes to humans and animals adapting, or struggling to adapt, to a changing climate. It also makes note of filmmakers, who sometimes spend years on a story and must find new ways to reach audiences.
The festival was started in 1978 by Chuck Jonkel, the renowned bear biologist and led by the Wildlife Society at the University of Montana, to encourage better wildlife filmmaking.
Forty-two years later, the field is adapting to new challenges. Artistic director Carrie Noel Richer said that people can sometimes have a "narrow definition" of what wildlife filmmaking means. That could be the classic, hourlong survey of a specific environment in the style of National Geographic. Now, climate change and environmental and conservation movements bring a human element into these stories.
There's more urgency and responsibility to broach the subject, Richer said. "That trend of embracing the responsibility of showing those kinds of stories is pretty real," said Richer. It's her first year with the nonprofit IWFF. She was executive director for the Jackson Hole Wildlife Film Festival from 2007 to 2011.
More than 70 movies were selected this year, ranging from shorts to features. They were narrowed down from 300 submissions. While they're showing fewer movies this year, Richer said they wanted to emphasis quality over sheer numbers.
They made an effort to "incorporate new voices and different perspectives." "Wild Edens Russia" introduces viewers to "stunning and gorgeous" yet little-discussed parts of the country, with underlying discussion of its political climate.
"Wild Korea: Voices of Nature" looks at the wildlife of a country now divided into two. "The River and The Wall" journeys along the Rio Grande in an area where people and an ecosystem could potentially be divided by a border wall.
That said, the judges tried hard to weave in "some silver lining, and point to action you can take."
More than 20 of the films will have guest filmmakers. Head to the website and look for "special events" to check out screenings with panels.
"We can all watch movies on Netflix now, but if you have a filmmaker present, it just adds more layers and (you) learn more about it and you learn more about the story and what they went through," she said.
Art and the environment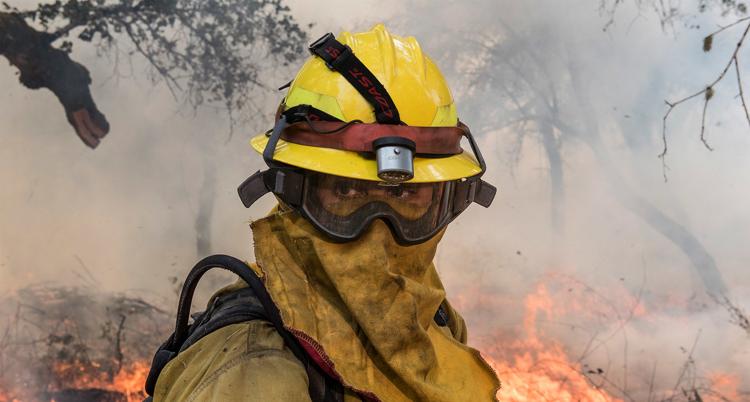 One block of films takes an alternative way of piquing interest in the issues. In "Colors of Change," the film translates "the urgency of climate change beyond scientific facts" through art, Richer said. Director Jenny Nichols travels to Greenland with artist Zaria Forman, who makes large-scale hyper-realist paintings of glaciers. Nichols and Forman will attend the screening at 5 p.m. April 17 with a reception afterward at Western Cider. The movie screens again on April 18 at 5 p.m.
The organizers paired that film with "The Human Element," which follows photographer James Balog around the world as he shoots images of the changing climate (i.e., wildfires.) Balog was the subject of another film, "Chasing Ice."
Lighter fare (you know, for kids)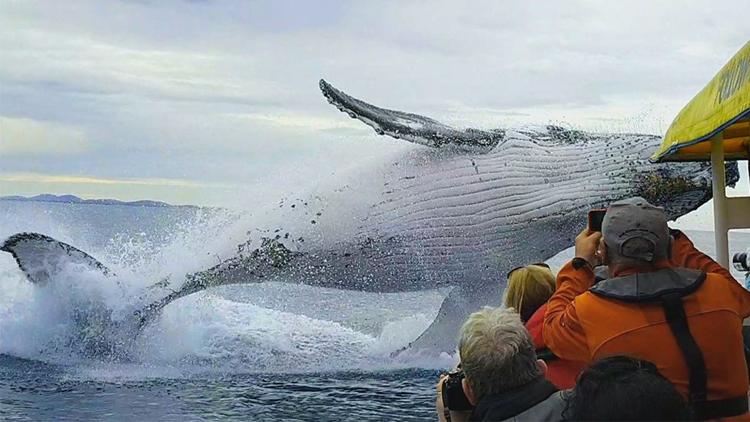 The festival screens movies for thousands of younger students each year, so there are plenty of movies on the schedule with a lighter touch.
"Great Bear Rainforest" ventures into this special area on the West Coast of Canada, which is occupied by an all-white species known as spirit bears, among other predators. Richer said it's family-friendly, and narrated by Ryan Reynolds. It screens on April 13 at 3:30 p.m. and April 16 at 3:15 p.m.
In "Humpback Whales: A Detective Story," a filmmaker tries to find out why a whale narrowly avoided crushing him when he was out at sea. "It's a cool, more light-hearted exploration of why whales act that way" and humans' relationship with them, Richer said.
Montana movies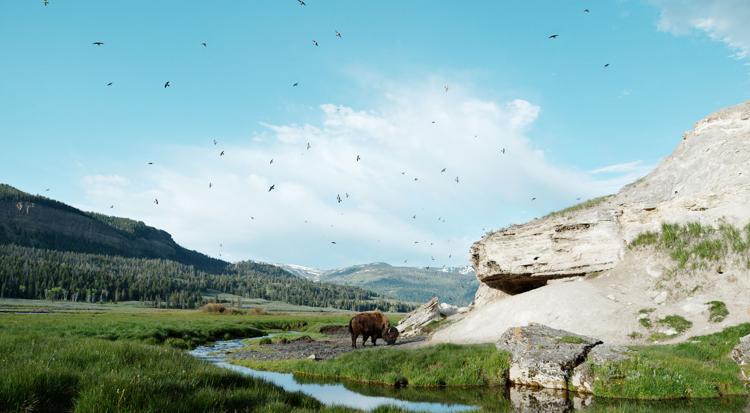 Yellowstone, grizzly legend Doug Peacock, and the bats of Glacier National Park all get screen time.
Two films from the Smithsonian Channel's "Epic Yellowstone" series will screen. The documentaries, shot in 8K, were made by Bozeman's Grizzly Creek Films. Richer said the directors have been building on success over the past years, and are part of the Montana State University's natural history filmmaking master's program. "They're all coming up right now in a big way and getting recognized for really good work."
"Return of the Predators" tracks wolves and grizzly bears in the park. Of special note, Richer said, the filmmakers were in the park during the total eclipse in 2017.
The film will get a free screening at The Wilma at 6:45 p.m. on Friday, April 19. The other episode, "Life on a Wing," examines the park's many species of birds. It screens on April 15 at 8 p.m. and April 19 at 4:30 p.m.
There's an evening dedicated to Doug Peacock, the grizzly bear expert and author. (Edward Abbey fans should know that Hayduke from "The Monkey Wrench Gang" was based on Peacock.) They'll screen "Grizzly Country," and "Peacock's War" at the UC Theater on April 16. Peacock will be there, and author Rick Bass will give an introduction. Doors open at 5:30 p.m. and the event runs from 6-9 p.m. It's free.
Check the schedule for other screenings of "Grizzly Country."
Montana filmmaker Eddie Roqueta's "Glacier's Bats: An Adventure in Bat Research," follow scientists studying the species as white-nose syndrome threatens the population. It screens on April 16 at 4:45 p.m. and April 18 at 6:15 p.m.
For "In the Spirit of Atatice," local director Daniel Glick worked with the Confederated Salish and Kootenai Tribes to tell the history of the National Bison Range. It screens at 4:15 p.m. on April 15 and 6 p.m. on April 16.
Silver linings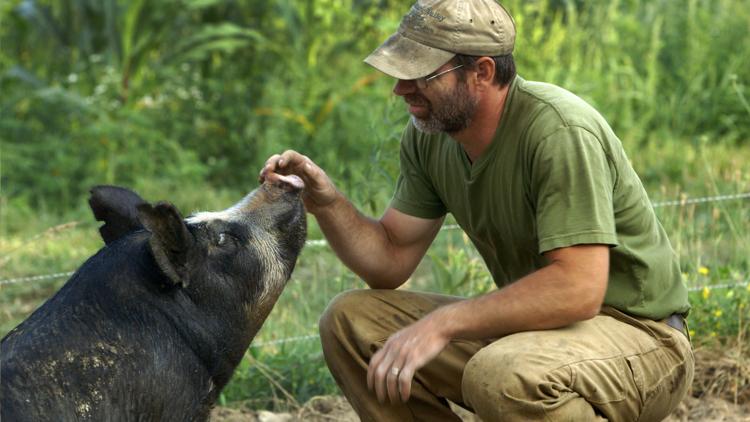 What are the silver linings? Some films point to steps humans can take, Richer said. Allison Argo ventured into independent filmmaking after winning several national Emmy Awards for "The Last Pig." It's a contemplative character study of an organic pig farmer who finds that after 10 years, he can no longer raise these curious animals and bring them to slaughter. 
The issue of whether it's ethical to consume animals is divisive, yet Argo zeroes in entirely on the dilemma this individual faces rather than venture into industrial slaughterhouses or discuss the large-scale environmental impact of raising animals for human consumption.
"We all evolve and change, and he totally had to dismantle his life's work. That's a human story, and we can all relate to that," Richer said. 
(Argo will be in town for the festival, and the film screens at 5:30 p.m. April 17 and 12:15 p.m. April 19 as part of the "Rhythms in Nature" shorts block.
The area's climbers, hikers and trail runners might be interested in "Climb-it Change," where some outdoor adventurers/scientists head up into the Rocky Mountains to gather data. One subject, Trevor Bloom, is a science specialist for the Nature Conservancy in Jackson Hole, Wyoming. He'll appear on a panel with like-minded folks at 2:30 p.m. on April 18. During "Adventure in Pursuit of Science," they'll talk about how adventurers who can reach deep into the backcountry can bring back valuable data for scientists. The other panelists are Arlene Burns, a sailor and diver who's overseen several outdoor film festivals; and Andrew Howley, of Adventure Scientists, a Bozeman nonprofit that trains volunteers in data collection of this kind.
"Climb-it Change" screens April 15 at 2:45 p.m.; April 17 at 8:15 p.m., and April 18 at 6:15 p.m. as part of a "North and West" shorts block.