Travis Yost loves to hustle — a multi-instrumentalist who works all kinds of gigs: performing, recording in his own studio and writing music for projects.
As a full-time musician, the past year has been a strange loop of setbacks and adaptations — lost gigs, livestreams, YouTube videos, private outdoor gigs, film and podcast scores, writer's block and, most recently, a series of parody guided meditations.
He knows that some people don't want to hear about how hard the year has been for artists. He also knows that some people don't consider music to be a "real" job.
"'Get over it, it's not a real job. So get over it.' Like, I made a whole album of guided meditations. That's not a joke," he said. (It is a joke).
"It's pretty fun … the most popular thing I've ever made," he said.
From shutdown toward meditation
The path toward that point, where Yost gently gives platitudes about having "the best (expletive) day ever," began last spring.
Yost started 2020 with a solid calendar of gigs booked out. He threw in as a full-time musician over 10 years ago, and has been playing for more than 25. He's with bands all over town, or does solo gigs at the state's many, many breweries — which can be dependable source of income.
At first, he thought COVID might be short-lived. A few weeks, or a month. Then, in mid-March when the first cases began to hit Missoula, they started getting canceled. By April, almost 90 of his gigs were gone. "The year was toast," he said.
Once that became clear, he decided to settle into the new reality. "I got my studio in my house," he thought. "I got seven streaming services, I'm set."
He quickly dove into livestreaming on Facebook and YouTube. You can play and ask for tips via Venmo or PayPal. YouTube seemed like it might be especially viable if he followed the creator model. By June he'd posted 85 videos, and had become more targeted in his offerings: commissions to cover or write a song for someone, or a concert over Zoom or in a backyard.
"That overflowed, and … I'm so thankful that it worked because it got me through," he said.
At the beginning of June, he decided to take a break. Then he realized he wasn't exactly comfortable with traveling. A staycation led to a realization that videos were now his "job" and he didn't really want to make them too much anymore. To build an audience on YouTube, among many factors, requires regularity. Posting every day.
Instead he took a few months off and played outdoor gigs. Or people would pay him to do a private Zoom concert. "I'm hired to entertain the family," he said.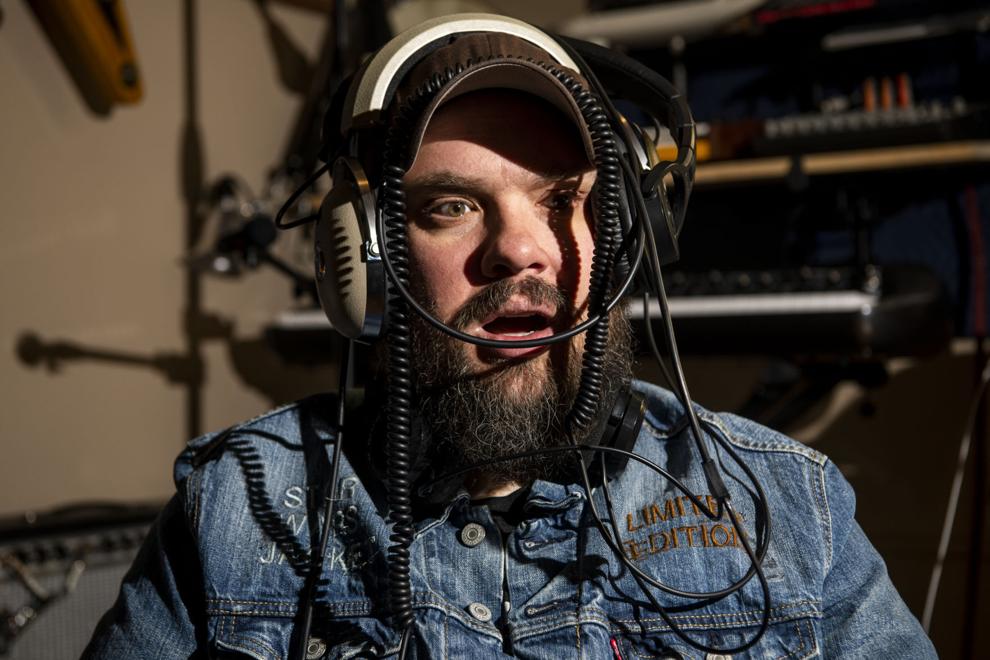 He played regular livestreams with longtime musical partner Tom Catmull, too. He started livestreaming at weird times of the morning and not publishing them permanently, which is troublesome to him in some ways. "You make this video, and it's fine live, but rewatching … like I had to stop rewatching it," he said.
The autonomy of this new format was different, too. Working with promoters or bookers added structure. Making videos was more easily put off.
And yet livestreams are necessary not just for the money but for practice, visibility, for when things return.
"You're only becoming a better performer. Because performing to the abyss and expecting nothing in return kind of gives you a better perspective," he said.
Luckily, he's had a sideline in making scores for different projects like movies and podcasts.
"Everybody started a podcast, or finally got around to doing their podcast, and everybody needed music. And I love, love doing podcast music and I love doing documentary film scores and I love writing jingles," he said.
The podcasts include "Threshold," an award-winning environmental series, "Death in the West," an exploration into the murder of labor organizer Frank Little in Butte, and "Fireline," a co-production between Montana Public Radio and the University of Montana College of Business.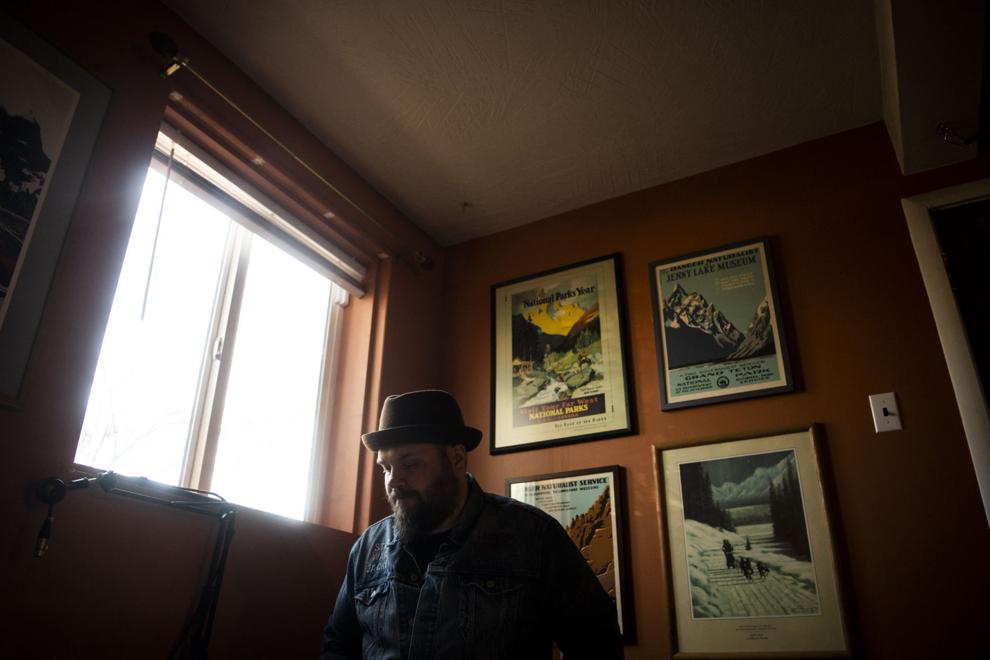 Trying to be creative
Working on his own songs, despite the seeming gift of so much time, was difficult.
"Everyone had this pressure to write the great American novel, or now's the time to finally practice, now's the time to learn harmonica," he said.
For songwriters, it was the same.
And yet, he used to have to fit songwriting time into a busy schedule, or work when the inspiration struck, or because he needed new material for gigs. Posting new material online and waiting for a reaction is "terrifying," he said. The impetus was gone. He has asthma, and being cautious meant being isolated, watching TV shows that he didn't even know were good anymore — not a feeling that's translatable into songs.
"This is not the emotion I want to write songs about. I don't ever want to remember how this feels," he said.
Recording an album without other people, too, was something of an internal back and forth and struggle.
"I don't like that void. I don't like being alone. But I love it. But I don't want to invite anybody. But I'm gonna keep doing it by myself," he said.
Yet he still needed to release music, because as a gigging musician, he needed a way to remind people that he still existed.
BandCamp Fridays, on the first of the month, when the streaming service waives its fee and gives all the money to the artist, were an incentive.
He started releasing material from the scores in two mixtapes, one that was exclusively "Threshold" music and one that was culled from multiple projects, under one of his project names, Love is a Dog from Nebraska. (He sometimes goes by The Mighty Travis, too.)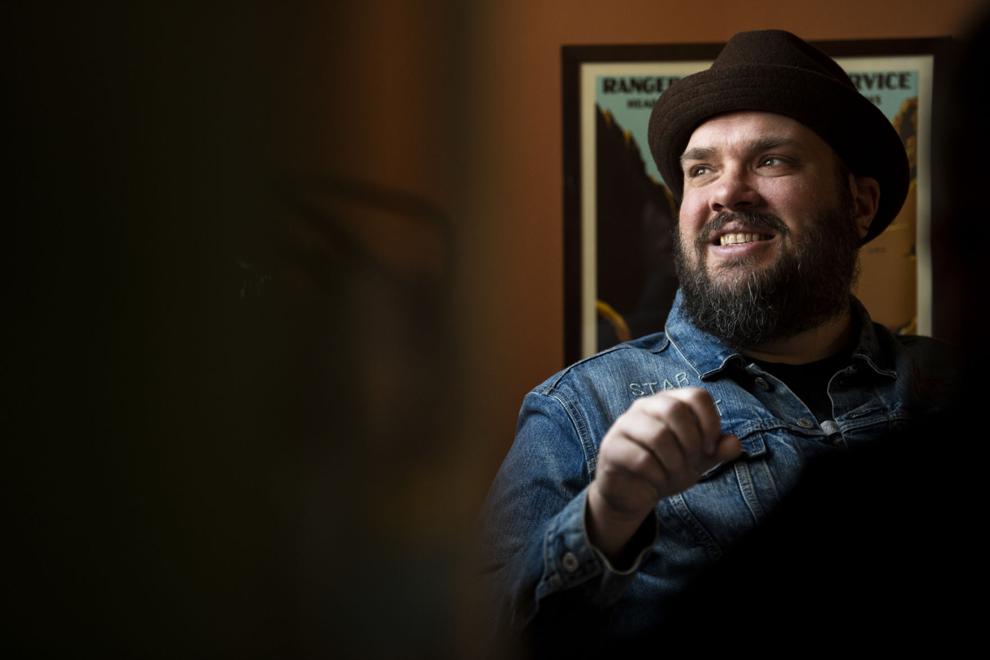 The meditation albums
During COVID, he became interested in transcendental meditation, a practice that kept bubbling up among creators he idolizes, from the Beatles to Seinfeld. He'd noticed the proliferation of guided meditations streaming services. (Even RZA of the Wu-Tang Clan has recorded one, sponsored by Tazo Tea.) He's listened to one, "Sleep with Me," that is a person with a soothing voice deliberately rambling.
"Jokingly, I was like, I'll do a couple guided meditations for YouTube," he said.
It could be funny material on Facebook, where it could juice the algorithm in his favor for his other posts. Then he decided to make a complete album for BandCamp, and recorded them in a 36-hour sprint.
He wrote and performed his own new-age ambient music. Light guitar arpeggios, some synthesizer pads, lots of soothing delay, that wouldn't sound out of place on a score. The joke works, only because the music does.
The reaction was worrying to him in some ways, because it was so strong.
"The overall response to that digitally was … a greater two-day experience than any other thing I've recorded," he said.
People told him that they've listened to them days in a row, which worries him because they are a joke. They often switch beats between soothing straight-up talk and spiraling into negativity that read's absurd in context.
Some didn't require that much preparation, "more like the guided meditation that I give myself," he said.
One, "Your Job Sucks," is a monologue he's already given. It's a "thing that I have done to people, not only to myself, but I've done to people like traveling in a car and being like, you know, I just got to be honest with you. Your job is terrible. You have to find a different job. Like your job annoys me. And I hate your job. And it makes me mad because you just talk about your job," he said.
Another is a quiet beach scenario, disrupted by some nearby Frisbee players. Another set of tracks assure the listener that it's their former partner's fault, not theirs. (For the record, he thinks everybody should be in therapy, particularly those who need it, and they should not consult any podcasts or apps for that kind of care.)
He put together a second round, released as an EP. It ends with "Be Thankful," which mixes reassurances with plain talk about the year being a dumpster fire, then segues into pleas for money, via Venmo or PayPal.
'Going to Be Alright'
Yost regrets to share that "The Mighty Meditations" have sold more copies via Bandcamp than any of his proper albums and will make more still.
He has outdoor gigs starting up again, public ones like Ten Spoon Vineyard and Winery on April 23, or one at Cranky Sam's brewery, along with private outdoor gigs.
"It's looking up. July, August, we'll pick up — we have stuff on the calendar. I think it's gonna be fine. … I think it is going to be fine. I'm being cautious," he said.
He's realized he doesn't have to say yes to everything, which he did in the past. He never had to get a job outside of music during COVID, either.
He also released "It's Going to Be Alright," a short, straight-up solo record that he made in about a month, with the handful of songs that he wrote.
Yost, a verbose and joke-prone guy, often does straight-up earnest songs, like an acoustic piece called "Dance with the Rain," that has lines like, "wade with the sun and try to remind yourself that this is just the beginning."