"Tomb Toad" EP by Tomb Toad
Today, I learned that conga drums are available on drum programming machines. The opening tune of Tomb Toad's self-titled EP "Fake Blood" opens with a slow tip-tap of the drums, before a superfuzz guitar and a more programmed-sounding beat kicks in.
This duo, made up of Joshua Bacha (guitars, drums and vocals) and Halsey Kordonowy (bass), play a goth-y new wave post-punk, with dark vocals and guitar and heavily computerized beats, Kordonowy's bass lines holding it down like Joy Division at their gloomiest, or Bauhaus at their most inscrutable.
Bacha hints through his guitar playing at the psychedelic rock he's plied so successfully in Charcoal Squids and Tiny Plastic Stars, little licks here and there giving more than the chugging, clanging guitar the post-punk genre's known for.
On the third and final track, "Time Slime," the beat breaks down to a slow monstrous stomp, Bacha's sludgy guitar pouring over it like John Dwyer, if he experimented with downers instead of the Red Bulls he crushes before every show.
Bacha loves Halloween and his art style as well lends itself to creepy crawlies, with eyes in the wrong places or blobs without enough legs. "Tomb Toad" is the truest musical through line to that part of this artist's mind yet, all haunting dark rock that could soundtrack your zombie film, like, right away.
"Tomb Toad" is available through Bandcamp. Find upcoming shows through facebook.com/tombtoad.
"Penny Arcane" by Katana Boy
Katana Boy, aka Brendan Casey, has his first full-length project out this fall, after a string of singles and shorter releases dripped out over the last two years. Casey, an instrumental beatmaker, works very electronic here, noting in the liner notes of a previous release his equipment consists of a laptop with Logic Pro 9, a Korg Volca sampler, an Arturia Microbrute and some electric guitar run through the computer. 
Through the electronic instrumentation, Casey makes good use of a seemingly-popular technique I'll call faux-analog — infusing beats with crackle and cyberdust to give off a more natural element. To use the title, think dirty, mechanical Penny Arcade machines of the future.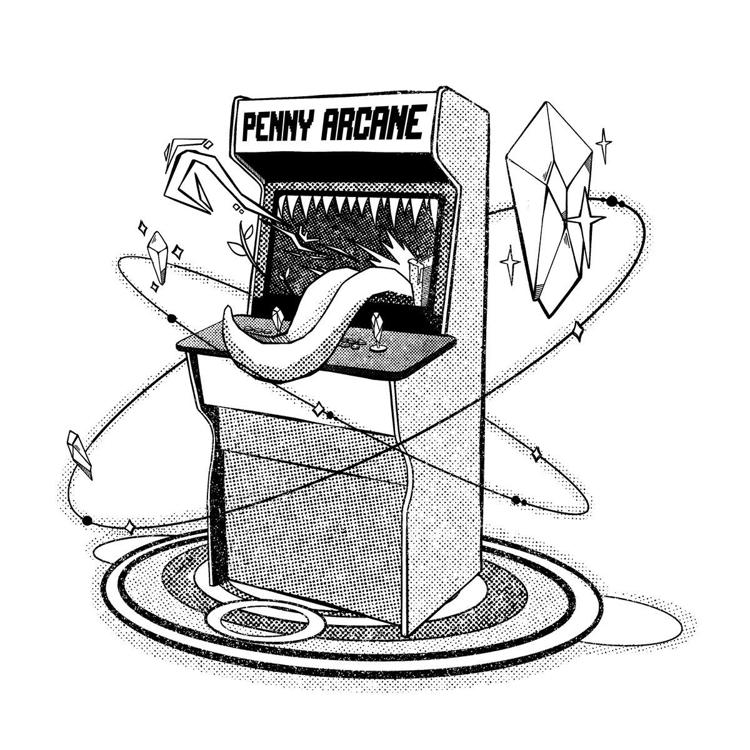 Some album highlights include a tune titled after YouTube yogi Adriene Mishler, which is much too fast to keep on while one practices, but is enjoyable nonetheless, with a hopped-up Asian-fusion synth line. Casey also takes on a remix of fellow Missoulian Slappy T's (Elliot Tabler) slow-mo "How to Dress Well" white soul on "Go Now."
The tunes swing from groovy ("Desert Gemstone" has a head-bouncing distorted cereal-box shaker sound.) to locked-in, but light, music to study to ("Penny Arcane," with glowing synth flourishes and bouncy rhythm). The album won't fly by without grabbing you, like lesser instrumental lo-fi, but it would pair nicely with a 50-minute anime video on YouTube.
"Penny Arcane" is available through Bandcamp. Find upcoming shows and Twitch streams at Facebook.com/katanaboymusic.
"Straight To Remix" by Boy Feud
Well, here it is, the band must have sensed my confusion in the pages of the now-defunct Missoulian Entertainer section (all hail "E," by Missoula.com). First making an appearance at a Wave and Circuit show in summer 2018, then lying low, then breaking up, then reappearing, heading on tour and releasing two singles on their way to a full-length album — Boy Feud just went their own way. I was fool enough to wait until it was too late.
One half of the duo, Mia Soza, recently decamped from Missoula, leaving behind Trey Jorgenson to mail out SD card copies of their new album "Straight to Remix" by himself. That brings an end to the current iteration of the group. But judging by Missoula's social media reaction to the record's release on Soza's Facebook page, there's still plenty of love for the short-lived '80s dance duo, who turned out a zany, "fantasy queer dance club world," both on record and live.
"Straight to Remix" lives up to the promise of Boy Feud's live shows, churning out dance-y alt-'80s club beats with themes like the game of tag ("Tag"), unionization ("Working Girl") and high school (Hallpass, Capricorna).
All three tracks the duo played on their live debut appear here, with "Left Behind" appearing in its live form, with a remix added for good measure. The studio version of another, "Ring-A-Ling-A," is an album highlight, on which Boy Feud get to flex their synthesizer skills.
The music is bolstered by Jorgenson jumping in to add vocals on a few tunes. His and Soza's slacker shouting pair well, mixing in and around each other for duets in repose ("Tag"), or a little light rhyming ("Working Girl"). Melody isn't much of a concern to Boy Feud, Soza and Jorgenson seeming more content to substitute high-energy chants for a chorus. But the occasional flashes of pop songcraft are welcome, as on "Capricorna's" chorus and synthesizer solo,
"Straight to Remix" is available through Bandcamp.