The music festival that grew from a pair of pants is once again ready to take over a sweet clover cow pasture in White Sulphur Springs for three days beginning July 25.
The ninth annual Red Ants Pants Music Festival lineup includes seven-time nominated Grammy Award-winning Patty Griffin, Country Music Hall of Fame inductee and Grammy winner Bobby Bare and Americana Music Award-winning Shakey Graves.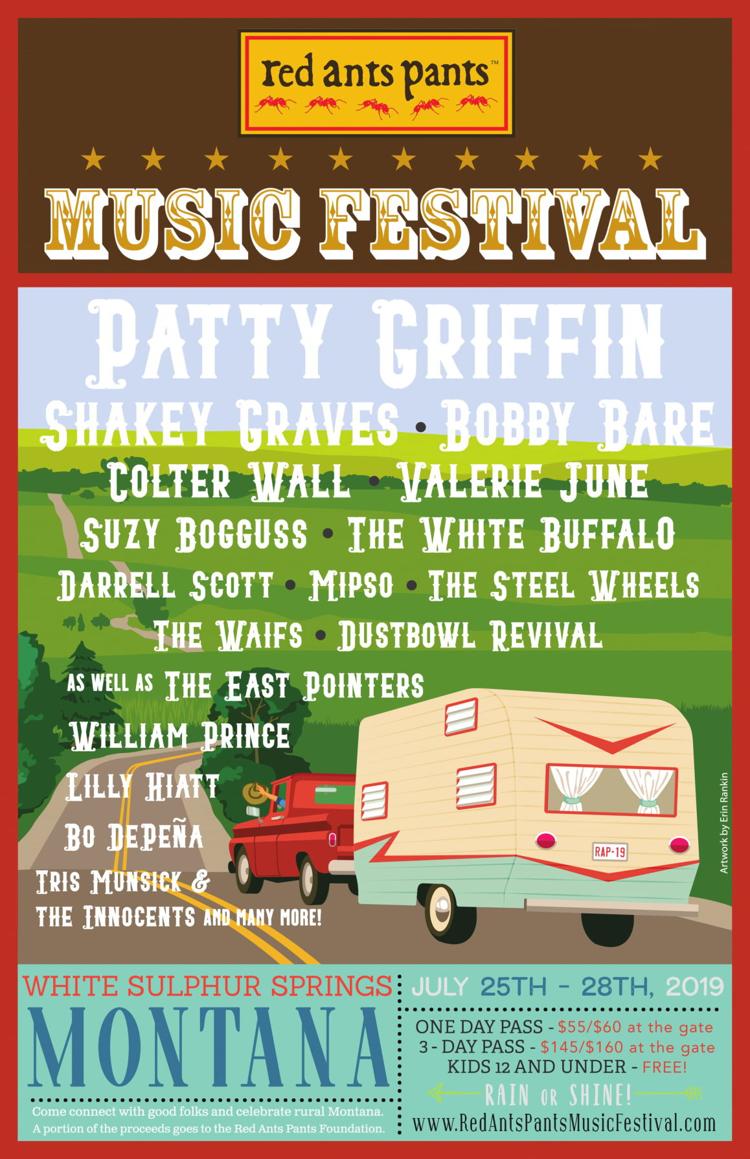 Also on stage will be Colter Wall, Valerie June, Suzy Bogguss, The White Buffalo, Darrell Scott, Mipso, The Steel Wheels, The Waifs, Dustbowl Revival, The East Pointers, William Prince, Lilly Hiatt, Bo DePena, and Tris Munsick and the Innocents.
In all, the festival includes a free street dance on July 25, along with 16 main stage and 14 side stage performances, which go through July 28.
Founded in 2006 by Sarah Calhoun, Red Ants Pants was the first company dedicated to making work clothes for women. Calhoun grew up working on a farm and was frustrated with the lack of outfit options.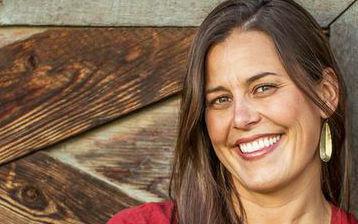 She didn't like how women's curves didn't fit into men's boxy pants. So, she designed durable pants to fit and now sells them to women worldwide.
This music festival funds the Red Ants Pants Foundation, born in 2011 to support women's leadership, working family farm and ranches, and rural communities.
"We focus on grantees that ideally can touch on all three of those pillars but have some sort of project that benefits the public with that educational, charitable capacity," said Calhoun, Red Ants Pants Music Festival founder and producer. "The festival is the main fundraiser for the nonprofit. Of those proceeds, we award different grants across the state to different individuals or organizations that parallel our mission."
Calhoun said the foundation has gifted more than $100,000 over the years, just from music festival proceeds. The grant application period is open until April 30 and can be found at redantspantsfoundation.org/grants.
"It's an incredibly risky fundraiser, especially being an outdoor event," Calhoun said of the festival. "We have an enormous budget and amazingly are in the black every year."
Funds come from ticket sales and campground admission, beverage sales, T-shirt sales, vendors and sponsorships.
Last year there were 18,000 visitors over three days, but never more than 8,000 on-site at one time, Calhoun said.
Photos: 7th annual Red Ants Pants Music Festival in White Sulphur Springs
Tickets start at $55 in advance, a camping pass is $30 per person, children under 12 are free. Calhoun said this is a family-friendly event. There are no limitations on shape or size of the accommodations people can bring to the campground.
"People come in campers, RVs and sheep wagons," Calhoun said.
Port-a-potties, showers and hand-washing stations are provided. There are no hookups.
A 2013 study predicted up to $2.8 million exchanged hands just during the festival weekend. Calhoun points out that not only is that study outdated, it doesn't include people going back after discovering everything White Sulphur Springs has to offer.
The music lineup is always unique. Calhoun spends a lot of time researching, listening to live shows and working with booking agents to handpick each band that comes to play.
This year, she is especially proud of her find, The East Pointers, from Prince Edward Island, Canada. She describes them as a classic fiddle and banjo toe-tapping roots band.
She said there will be something for everyone to enjoy.
"From classic country, bluegrass, Americana, blues and folk mixed in; we try to keep it pretty well mixed up," she said.
It's not only a music weekend. Calhoun said she thinks the demonstration area within the festival is the heart and soul of the event.
"We're trying to teach and showcase different agricultural and works skills," she said. "Everything from ranch roping to sheep shearing to trailer backing."
This year, they added a new fence building workshop to go along with the classic cross-cut saw competition, sheepdog trials, yodeling contest, and, of course, the beard and mustache competition.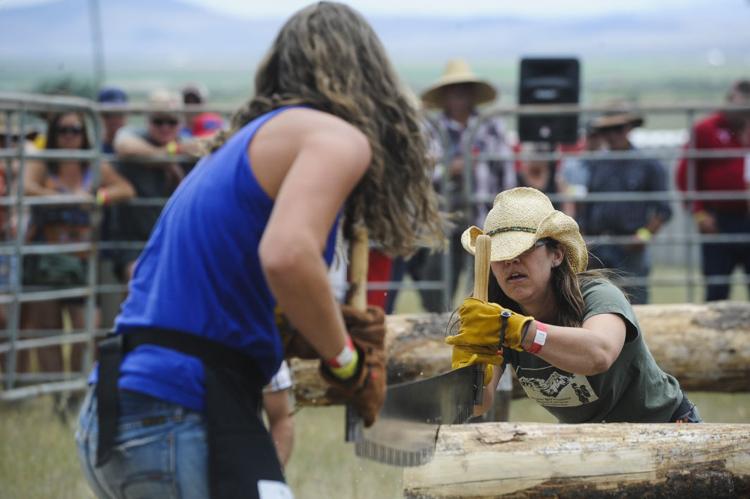 "We want to keep the rural skills alive so we don't lose that knowledge," Calhoun said. "We're proud of the genuine Montana feel of being on a working cattle ranch and profiling some of those skills."
There will be about 25 food vendors, beer, wine and cider for sale, and about 30 craft vendors from across the state.
"You never know what you're going to get," she said.
It's a lot of work but Calhoun loves it.
"We can focus on becoming a better festival and not a bigger one to keep the experience going," she said.
There are about 85 staff and 220 volunteers. She said when she first started she was wearing Red Ants Pants and carrying a hammer. Now, she can wear a dress and just keep her radio close by.