A rock history show at an alternative venue wouldn't seem complete without Silkworm.
The indie-rock band, formed here in Missoula and later based in Seattle and Chicago, is by many accounts best group ever to come out of Montana.
So it's appropriate that when Leif Fredrickson's University of Montana class on public history researched local rock from the 1960s through the 1990s for an exhibit at the Zootown Arts Community Center, that Silkworm is a part of it.
Conveniently, vocalist-guitarist Andrew Cohen was coming through town and will play a solo acoustic set on Saturday. 
He hasn't performed in his hometown likely since 1998, and what's more, he's going to translate some older Silkworm material (and newer songs) into a solo acoustic set.
For the occasion, he and bandmate Tim Midyett (bass, baritone guitar, vocals) talked about the band's early days in the 1980s scene in Missoula before their move to Seattle.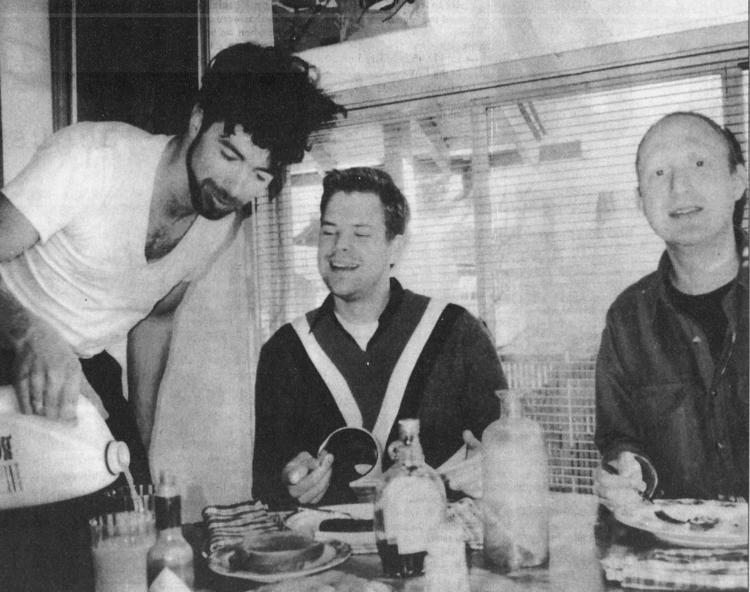 "I think for the right type of person, like we were, it was totally beneficial because we were able to develop our own thing without undue non-musical influence, of like, trying to fit into a scene," said Cohen, who recently moved to Boston.
Without much outside interest in what they were doing, they learned that "you had to be 100% self-motivated because if you weren't, if you're looking for any kind of external self-validation, it just wasn't possible."
Midyett, speaking from Chicago, said it was more do-it-yourself than people usually associate with the term, since they had to "be completely self-reliant," a trait that helped them when they left.
"I'm grateful everything went down the way that it did, cause I think it prepared me for a lifetime of making music. I don't think I would be doing it in the same way, on my terms, just assuming I can put out records, if I hadn't had to do it, in essentially obscurity for kind of a long time. Like forever up until now, basically. And including now," he said, with a laugh.
The band released 10 albums between 1990 and 2004, first self-released and then on labels S/Z, Matador and Touch and Go.
Tragically, in 2005 drummer Michael Dahlquist was killed in a car crash in which another driver was attempting to kill herself. Leaving behind the Silkworm name, Cohen and Midyett formed a new group, Bottomless Pit, and continued in a similar sound, releasing three full-lengths. A 2013 documentary, "Couldn't You Wait," traces the band's full history.
The two also have solo projects formed around their songwriting: Cohen's latest is "Unreality," backed by a Chicago group, Light Coma. Midyett's solo project is "Mint Mile," and he also played bass on drone-metal band Sunn O)))'s "Life Metal" and a companion record, "Pyroclasts," and toured with them. Joel RL Phelps, who left Silkworm in 1994, has continued writing and recording.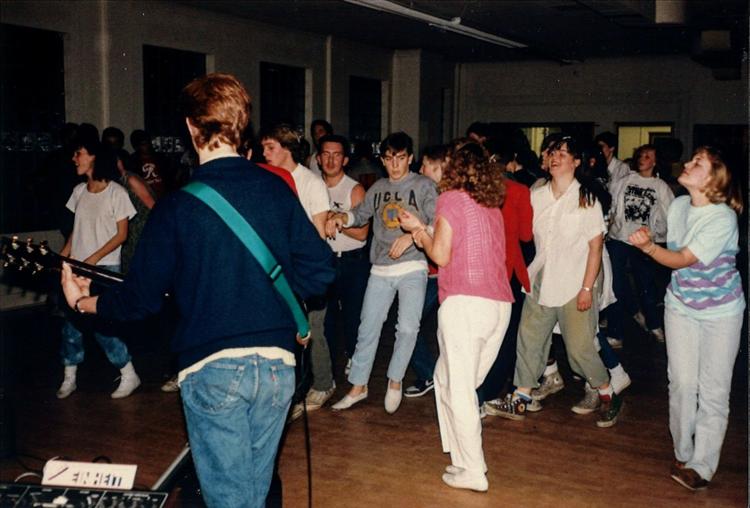 That all started, though, in 1980s Missoula, when discovering offbeat or underground music wasn't as easy as it is now. Midyett started working at Rockin' Rudy's when he was a teenager, in part so he could get store credit. Cohen, meanwhile, took advantage of their record rentals. "You could rent them out, and then buy them if you wanted to or had money. It's kind of viral? Even then," he said. Through zines, record shops and other music fans, they could find out more.
At Rudy's, Midyett got his hands on interesting finds. "Missoula being a college town, people would come from all over the place to go to school, or at least enroll, at UM … and record collections would come floating in when people had to pay their rent or buy pot or whatever."
Even so, "you had to dig a little bit, and you have to take chances on stuff." You might have to "order these Minutemen and Meat Puppets records from SST and see if they're any good," he said. Those could "blow your mind," but "it didn't always work out that way."
In 1985, the two Hellgate high schoolers and Sentinel student Joel Phelps joined a local band called Ein Heit.
John Kappes, the main songwriter, had penned material centered on British post-punk like Joy Division, Public Image Ltd., and Gang of Four. The three newer members brought in material that was more influenced by independent rock. Midyett recalls that since they were still high schoolers, they chased away the band's existing college fan base and had to rebuild.
Missoula was much smaller then, and the night life was much quieter, particularly if you weren't old enough to drink in the college bars.
So their shows drew a small scene of "three core groups," according to Cohen: "High school goth people, college people who were just into weird music, and people who had nothing else to do."
Midyett said it was beyond DIY, since that term usually implies an "ecosystem" of places to play and a decent number of bands.
They practiced in a band member's basement. If they wanted gigs, they had to create them.
"You had to rent a dance studio, or a gym, or the Moose Lodge, or the Elks Lodge or something, and just pray that nobody set it on fire," he said. They had to be their bouncers and take money at the door. "It was a real labor of love, even more so than it is now."
He does recall a few Ein Heit shows where perhaps a hundred people showed up. They once rented the Loyola gym and got maybe 250 in the door, but didn't make any money because of the cost of renting the space.
Their type of rock music was fairly weird and obscure for the time period and a rural city, with the reception that you'd expect. As an example, Midyett mentioned a battle of the bands at Sentinel that was "one of the best shows we ever played." 
They had a full crowd with an extended band line-up on stage and 20 minutes or so to play.
"The audience reaction was just totally befuddlement or excitement, and I remember our rankings by the judges. One judge was like, straight 10s, and a couple of the judges were extremely muddled, like 5, 4, and then one guy was just like zeroes, but 10 for originality," he said.
After Ein Heit broke up in 1987, Phelps decided to start a new band, Silkworm, soon joined by Cohen and Midyett, with all three writing songs.
They were going to take "the driving rock version of Ein Heit and run with that," Cohen said.
Cohen listed off three big influences to the group's sound, which journalists have often struggled to describe: an amalgam of classic rock (think Neil Young's "Rust Never Sleeps"), those British post-punk groups, and 1980s indie rock and punk.
"You put all that stuff together and, along with our own fixations and that's what comes out, but it doesn't really sound like any of those, cause we were, again, not sort of unduly pointed in any direction that was more conventional," he said.
For his part, Cohen, an unpredictably noisy-melodic guitar player, also listened to experimental jazz guitarist Sonny Sharrock and Bernard Sumner of Joy Division and New Order.
They had about three years in the relative isolation of Missoula to organically come up with that sound — with its unusual interactions between bass and guitar — thanks to an "almost unthinkable" amount of practice time, Cohen said.
"Those songs would grow by us playing them a million times and suggesting things to each other, and just adding stuff spontaneously," he said. 
"It was months or even years in the case of some of those, of playing them until they grew like a tree with the interlocking branches."
Midyett said that "early on, you hear things on record, and it excites you, or moves you in some way, and you inevitably start aping that. But the good thing about all that is, is that when you're most susceptible to outside influences, you're least able to reproduce them."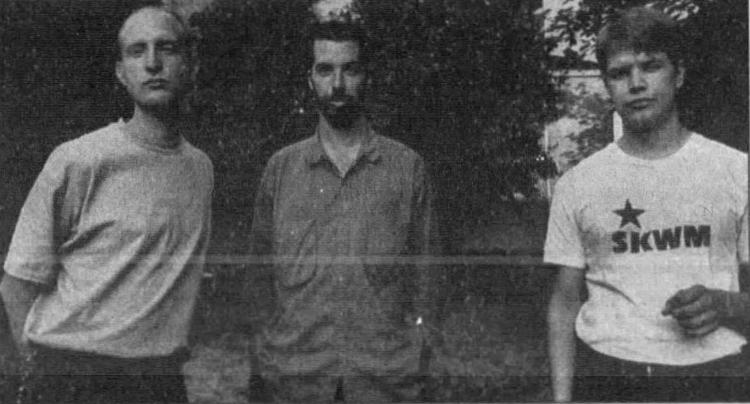 Instead, as a beginner, you do your best and it morphs into something else based on your abilities, gear, ideas and other factors. "Your way of playing and your suite of limitations and abilities, it ends up being unique," he said.
Both said coming up here was a benefit, since they'd figured out their style by the time they relocated to Seattle. It was 1990, just before grunge became a national phenomenon and the lure of major label money was wafting through the city.
"When you're that young, you're pretty impressionable, right?" Cohen said. "So if you go somewhere and you see what's going on, and it's every possibility we could've changed what we were doing to fit some notion of what would be well-received. And I'm not even necessarily saying it would be worse, but the way it turned out was great because we had a lot of drive, and so, you know, the independent spirit really worked for us and we were able to develop without really anyone either explicitly or implicitly saying, 'You should change to be like some other way.'"
They gained enough gigs and traction to get an album released and go through Chicago on a tour. During a live interview on college radio, one caller was Steve Albini, a fellow Hellgate graduate who would later go on to work as engineer on albums by Nirvana, the Pixies and Sunn.
Starting with 1994's "Firewater," he would record all of Silkworm's albums. (Four of those songs were recorded in the KUFM studio at UM when they were all home for Thanksgiving.)
Albini "doesn't try to alter what the band sounds like," Cohen said, and instead will "work around you, to make whatever you're doing appear most faithfully on the tape."
Respected indie labels and reviews didn't translate into monetary success, and in the late 1990s, they reached an impasse.
"Even with all that, and a growing audience, it was at that point pretty clear to us like, yeah, there's something about us that's like a very niche sound," Cohen said.
They could either get jobs and play on the side, or possibly stop altogether.
"We're like, 'Let's take away the pressure to attempt to make money off this, get some jobs, and keep doing it," he said. He prefers some of those later records, made in Chicago, to the early ones.
"I think we got better. The lack of stress of that crappy lifestyle, of like (expletive) tours and no money, I think that was a load off, and it kind of shows because a lot of that music is more playful, more fun."
Midyett sounded similarly at peace with the decision to maintain their sound rather than change it in pursuit of larger sales or audiences.
"The artistic arc of bands and commercial arc of bands are totally decoupled, you know, they don't have anything to do with each other. You see that play out time after time. I think the worst thing that can happen to a band — creatively, artistically — is to link those two things at all. But if you're trying to make a living at it, it's inevitable that you're going to do that. So I'm actually grateful as a writer and a player and someone who's involved in making records that that hasn't happened," he said.