Contact us today to determine the best greenhouse for your needs!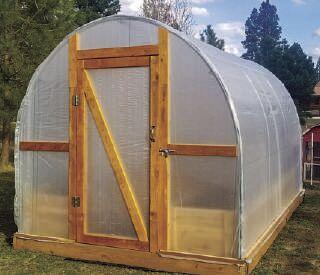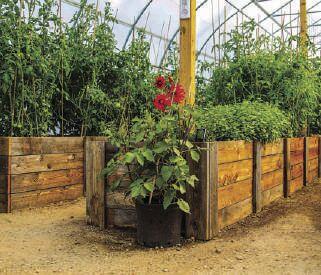 Are you looking to get into greenhouse gardening, extend your growing season, or even grow year round? What about taking the unpredictable Montana weather out of the equation?
As a lifelong woodworking hobbyist, in the Spring of 2012 I was asked to build a small greenhouse for a family member. Unbeknownst at the time, Montana Custom Greenhouses was essentially born.
MCG is a small business based in Missoula, and serving the local area, that takes pride in attention to detail from start to finish, and with the mindset that every completed greenhouse would be satisfactory in our own yard. With over eight year's experience, we are always striving to be the best.
The definition of integrity as, "doing the right thing when no one is looking," has been, and always will be, a key factor in our continued success. Every greenhouse is "over-built" to ensure structural longevity; no corners are cut and attention to detail is implemented from start to finish, all while using the best components.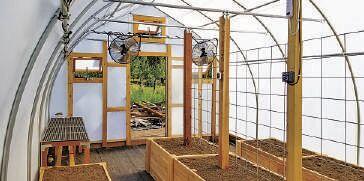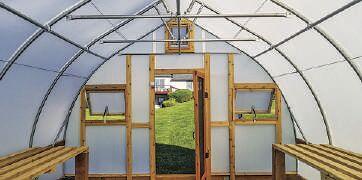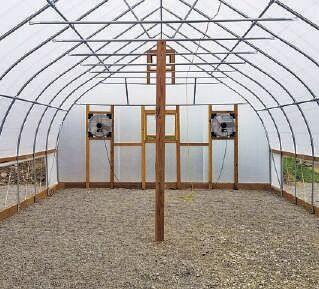 Typically, on builds 12' and wider, we switch from the "hoop" shape and move to a gothic shaped build. Gothic greenhouses can be considered more attractive and eliminate all potential issues with very heavy snow load. As a side note, I am often asked how our greenhouses handle high winds and my response is always, "fantastic." With my evolved greenhouse construction techniques, the wind does not have an opportunity to "grab" on to anything creating a weakened or damaged area.
With our greenhouses being custom built, we listen to the customer and walk through the design and building process. The end result is that each greenhouse design has unique purpose and benefits, incorporating the customer's wants and needs into the build. "Putting a smile on a customer's face," is a statement that I often use at the end of a build to describe one of the many benefits of working for MCG.
My teenage son occasionally helps on builds, or is there with me when meeting a potential customer for the first time. When leaving, he often says, "Dad, those people were so nice." And I reply with, "Greenhouse owners are HAPPY people!" It's true!! Continuing to put out a high quality product with our greenhouses, I believe in the philosophy of creating an enjoyable work environment while emphasizing great work ethic, and having fun at the same time.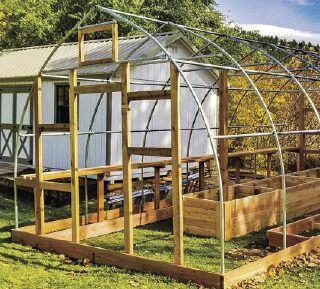 Greenhouse sizes range from 8'x8' to 24'x100', with many options available. Options include, but are not limited to coverings, roll-up sides, exhaust fans, heaters, Dutch/barn doors, screen doors, auto window openers, ground coverings, built-in benches, cedar planting boxes, and framed vertical growing.
For the DIYer, we offer kits, and partially assembled kits, with free delivery and a modest fee outside of Missoula. With our partially assembled kits, we begin the greenhouse build and will assemble as much as you need; giving you the pride and satisfaction of finishing one of MCG's high quality greenhouses while saving you money on a fully assembled build.
Dozens of photos are on our Facebook page,  and www.MTcustomgreenhouses.com (soon to be completed). As always, we greatly appreciate all past customers and are looking forward to continued success with our future customers.
Call us at (406) 396-2851, or email mtgreenhouses@yahoo.com, to determine the best greenhouse for your needs.