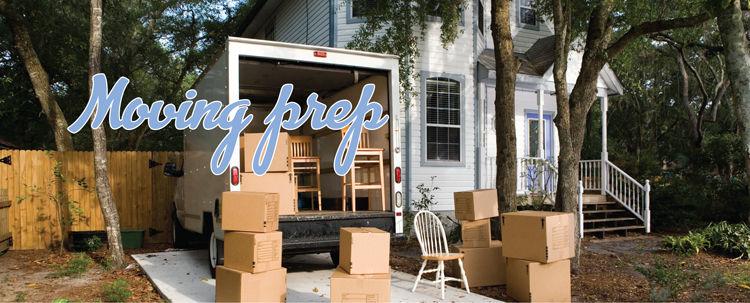 Moving to a new home can be a daunting feat. But by scheduling separate, manageable tasks spread out over time, you and your belongings will be moving down the road with ease.
The most important factor in planning a smooth move is to start early. Around six to eight weeks before the move, you'll want to begin gathering information and looking at logistics. Start by compiling estimates from movers or truck rentals, and schedule a moving date. Arrange for school transfers, if needed, and fill out a change-of address card with the post office. Think about the layout of your new home, and plan your packing accordingly. Creating a household inventory will help with packing, unpacking, and insurance estimates.
When the moving date is just about a month away, it's time to start packing. Gather supplies such as boxes, tape, markers, and packing paper and organize items by room. Use up or dispose of consumables such as food, cleaning supplies and hazardous materials. For unwanted items, plan a garage sale or pick a preferred place to donate. Make calls to arrange for carpet cleaning, house cleaning, pet moving and plant care. This is also a good time to transfer your homeowner's or renter's insurance and arrange for utilities to be cancelled and created.
A couple weeks before the move, begin setting aside any critical documents, medications, and items you will keep with you. Pack yourself an overnight bag with extra clothes and regularly used toiletries. Defrost the freezer, empty ice trays, and clean all kitchen appliances. Disconnect and drain appliances that are moving, and drain fuel from power equipment. Close out any safe deposit boxes and bank accounts, gather up outdoor furniture, return cable box or other rented equipment and, finally, confirm the arrival time with movers or truck rental.
On the big day, double-check all closets, cupboards, dishwashers and other appliances to be sure nothing is left behind. Finalize instructions with the movers, and set aside any tools you'll need to disassemble and reassemble furniture.
After the heavy lifting is done and everything is relocated to the new dwelling, there are still a few loose ends to consider. Within 30 days of the move, be sure to change the address on your driver's license, auto registration, voter registration, and on registries for any micro-chipped pets.
Knowing that you've planned ahead to get everything in place, it's easy to sit back and enjoy your new home, stress-free.