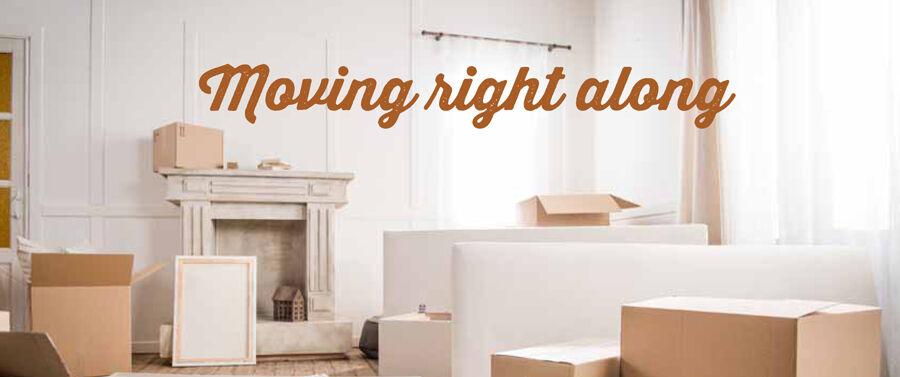 The monumental task of moving to a new home is never quick, and rarely easy. However, planning a thorough to-do timeline beforehand will help to reduce stress and lighten the mental load, while making the going go more easily.
The top tip for moving with as little stress as possible is to start as early as possible, and get time on your side. No later than six to eight weeks before the move, begin a to-do list and start looking at logistics. Research estimates from movers or truck rentals, and schedule a moving date. Arrange for school transfers, if needed, and fill out a change-of address card with the post office. It helps to put these crucial deadlines, and notes of completed tasks, on a wall calendar or chart to build a clear picture of what needs to be done, and when.
Taking the time to think about the layout of the new home, and plan packing accordingly, will save hours of frustration in the future. Consider creating a household inventory to help streamline packing, unpacking, and insurance estimates.
When the moving date is about a month away, it's time to gather supplies such as boxes, tape, markers, and packing paper, and start packing items room by room. To reduce the amount of stuff to deal with, dedicate to decluttering with a box for donations and one for trash. Don't forget to plan to use up or dispose of consumables such as food, cleaning supplies, and hazardous materials.
For unwanted items, plan a garage sale or pick a preferred place to donate. Also, there are many local and online services that will buy gently used clothing, while unopened and unexpired food can be donated to a local food bank.
This is also a good time to ensure schedules for carpet cleaning, house cleaning, pet moving and care, plant care, helping hands, truck rentals, and any other task that depends on a commitment from others. Remember to arrange for the transfer homeowner's or renter's insurance, and for utilities to be cancelled and created. Decide to move or clear out any safe deposit boxes and bank accounts, and to return cable boxes or other rented equipment.
A couple weeks before the move, set aside all critical documents, medications, and precious items that need to remain accessible throughout the chaos. Pack these along with an overnight bag with extra clothes, toiletries, and snacks. Defrost the freezer, empty ice trays, and clean all kitchen appliances before packing them. Disconnect and drain large appliances, such as freezers, that are coming on the move, and drain fuel from lawn mowers and other engines. Outdoor furniture and decorations should also get a wipe down before loading up.
When moving day arrives, double-check all closets, cupboards, dishwashers, and other appliances to be certain that nothing gets left behind. Be sure to set aside tools needed to disassemble and reassemble furniture, and pack them into the truck last so that they can be the first to come out.
After the heavy lifting is over and everything is in the new dwelling, there are still a few loose ends to consider. Within 30 days of the move, be sure to update the address on identification, licenses, auto registration, voter registration, credit cards, and on registries for any microchipped pets.
The effort invested in planning before packing pays off when everything's in its place, and it's finally time to sit back and enjoy your new home without the stress of lingering tasks.