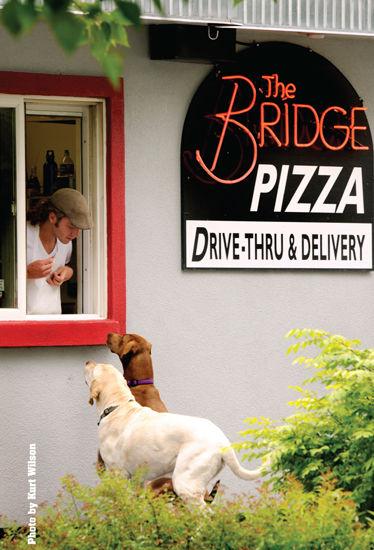 Missoulians love their pets; a mutual feeling made apparent in the large number of parks, businesses and other locations that welcome canine companions.
To scratch that itch to run free, Missoula has several parks where no leashes are required. The ever-popular Jacob's Island Bark Park sits comfortably between the university and downtown. Within a short driving distance, there's the Fort Missoula Regional Park Sgt. Bozo Dog Park, Blue Mountain Recreation Area, Maclay Flats Recreation Site, Pattee Canyon Recreation Area, posted areas of Mount Sentinel and Mount Jumbo, Rattlesnake National Recreation Area, the Kelly Island Fishing Access Site, and the newly opened Montana Rail Link Park. If your pup still needs to learn the finer points of obedience, the Playfair Park Pup Pen provides a secure, fenced location ideal for training.
Although there are many Missoula stores, restaurants and hotels that welcome furry friends, be sure to check with the City of Missoula Parks & Recreation division for rules and regulations on local doggie destinations. Their pamphlet 'A Dog Owner's Guide to Outdoor Opportunities in the Missoula Area,' is produced in conjunction with Lolo National Forest and Montana Fish, Wildlife & Parks. This resource contains tips for where to go, wildlife trapping areas to avoid, and a map of the best places to perambulate with your pup.
Don't forget to keep your canine legal with a license for all dogs over the age of four months. New residents must purchase a dog license within 60 days of moving into the county or city. Purchasing a dog license requires a copy of the current rabies certificate, and a discount is offered with proof of being spayed or neutered. Missoula Animal Control can provide additional information, but licenses may be purchased at the City Finance Office of City Hall, the County Treasurer's Office at the County Courthouse, Missoula County Health Department, AniMeals, and the Humane Society of Western Montana.
Still searching for your new best friend? Consider adopting from a local organization such as the Humane Society of Western Montana, AniMeals, or Missoula County Animal Control and help an animal in need to find a new home.