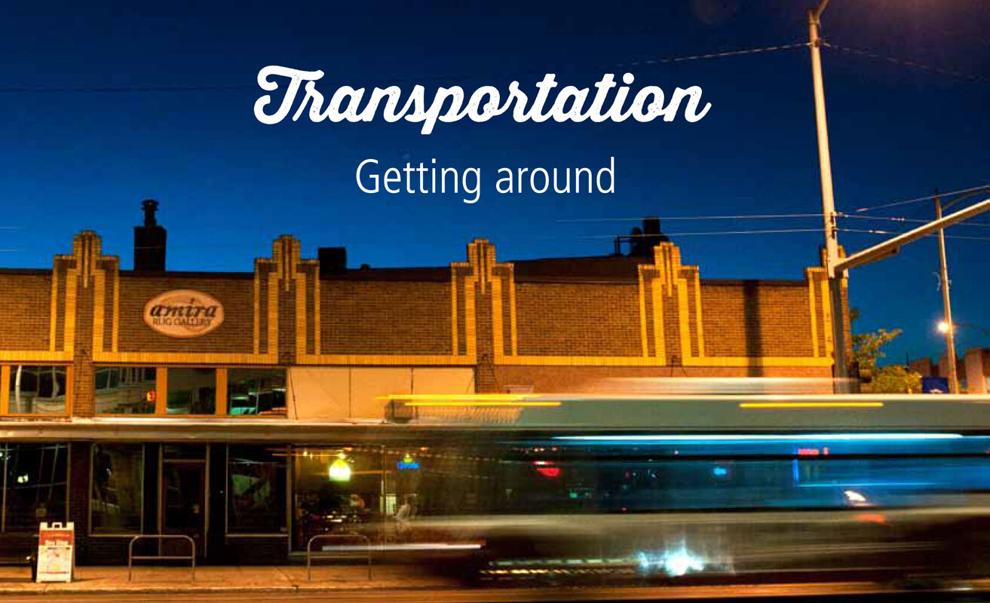 With countless activities around the Missoula valley, quality transportation is a crucial component of the local infrastructure. Wherever you want to go, here's how to get there.
Bicycle Commuting/Trails
As one of the most pedestrian-friendly cities in the state, Missoula boasts 22 miles of trails spanning over 400 acres of parkland and nearly 5,000 acres of conserved open space in Missoula. For lengthy jaunts, the impressive Bitterroot Trail is a paved path that runs 51 miles from Missoula to Hamilton. Within the city, the Riverfront Trail provides access throughout town along the scenic Clark Fork River. Bikes, skateboards, and even kayaks are popular forms of alternative transportation.
Bus Service
There are many ways to get around your new city that let you leave the car at home. One great option is Mountain Line, Missoula's community bus service, which operates 12 fixed routes and a robust Paratransit service in and around Missoula's top residential and shopping areas six days a week. And here's the best part: they're Zero-Fare! Thanks to contributions from local organizations and businesses, all Mountain Line services are completely free. All you need to do is hop on and enjoy the ride. Mountain Line's popular Bolt! Routes 1 and 2 operate on a high frequency 15-minute schedule every weekday and serve Missoula's busiest neighborhoods, from the University of Montana, Southgate Mall and Reserve Street, to Downtown. Ten other routes can connect you to even more locations across the city and Mountain Line's mobile app makes it easy to track buses in real time on your smartphone. Every bus features a bike rack that can hold up to three bicycles, so you can bike and bus in perfect harmony and extend your trip almost anywhere. Mountain Line benefits Missoula and helps create a quality community for all. So leave your car at home and come see how comfortable and convenient your commute can be by taking a Zero-Fare ride on Mountain Line. For more information, visit www.mountainline.com. Provided by Mountain Line Transportation.
Taxi/Ride-sharing Service
When a bus is too bulky for your journey, there's always the option to call a cab. Yellow Cab Inc. of Missoula is a classic choice, and Missoula Green Taxi offers an environmentally friendlier option. Alternatively, ride-sharing services Uber and Lyft are available.
Car Rental
For more private transportation, car rental companies are another travel option. Missoula has offices for Alamo Rent A Car, Avis Rent A Car, Budget Car Rental, Dollar Rent A Car, Enterprise Rent A Car, Hertz Rent A Car, National Car Rental, and Thrifty Car Rental.
Flights
Perhaps your journey calls for a ride through the skies? The Missoula International Airport provides service from Alaska Airlines, Allegiant Air, American Airlines, Delta Air Lines, Frontier Airlines, and United Airlines. Work on a new passenger terminal and expansion is expected to be completed in 2022, as the airport has seen a 98% increase in passenger traffic over the past two decades. For non-stop travel, the airport currently features direct flights to 16 cities across the U.S.
Charters
For a secluded flight, air charter services are available from Neptune Aviation Charter, Northstar Jet, Minuteman Aviation, and Monarch Air Group. For large groups travelling by road, charter bus services can be booked with Beach Transportation, Prompt Charters, and US Coachways.