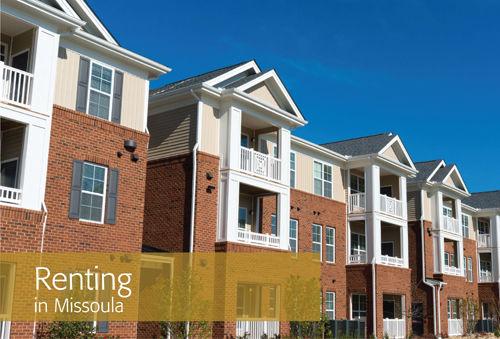 Renting in Missoula can sometimes be challenging for newcomers, and the following is a list of tips to have a successful experience renting a home in Missoula:
1. Be aware that our rental market is competitive, particularly between April and August. You'll want to have your rental references and other relevant application materials organized and ready to go so that you can move forward quickly when you find a house or apartment that you wish to rent. It is not uncommon in Missoula that several individuals or groups of individuals are vying for the same rental unit at the same time. Often times, the most organized party (with respect to their application materials) is successful in securing the rental.
2. Be sure to read your lease or rental agreement thoroughly and understand it. Tenant responsibilities vary considerably in Missoula, so be sure to know who pays for what utilities, who is responsible for lawn care and snow removal, and what fees the landlord may charge. Be prepared to pay an application fee, security deposit and rent up front, but be aware there may be more costs or fees. For example, state law does not limit security deposits and more landlords charge double deposits or first and last months rent. Also, a pet deposit and additional rent is common for the rentals that accept pets.
3. Take the time to carefully document the condition of your rental unit before you move all of your belongings into the property. You won't be able to note damage to carpet or walls after furniture is placed over floor space and pictures are hung on walls. It is well worth the time to carefully document damages as this will have a notable impact on the return of your security deposit when you move out. Landlords aim to be fair when returning security deposits, but if damages are not noted, it's difficult for both parties to accurately recall the exact condition of a dwelling unit a year or more later.
4. Make sure to notify your property manager of any damages or maintenance issues as soon as they occur. Most landlords wish to keep their properties in good condition and to have happy tenants! Since there are typically significant intervals between inspections of the property you are renting by your property manager, they are relying on you to communicate with them about maintenance issues so they can take care of them for you. It's also important to know that if you do not report a maintenance issue that then causes more damage because it is not addressed (such as a water leak), you may be responsible for the additional damage. Don't hesitate to call your property manager!
5. Communication. In a word, this is perhaps the most important aspect of your relationship with your landlord or property manager and will determine the kind of experience you have renting in Missoula. From the beginning make sure to be honest on your application and address any issues. Communicate about the condition of the property when you move in and any issues as you are living in the property. And don't forget to communicate in writing when you plan to move. You must give at least 30 days notice or you may be responsible for additional rent.
Missoula Housing Authority is a progressive housing authority built to address 21st century challenges by providing access to affordable housing, support programs, and by engaging in development and preservation of housing that serves individuals and families across of broad range of income levels. Through creative partnerships and innovative development, the Missoula Housing Authority provides quality housing solutions for low and middle-income households in Missoula and the surrounding area.