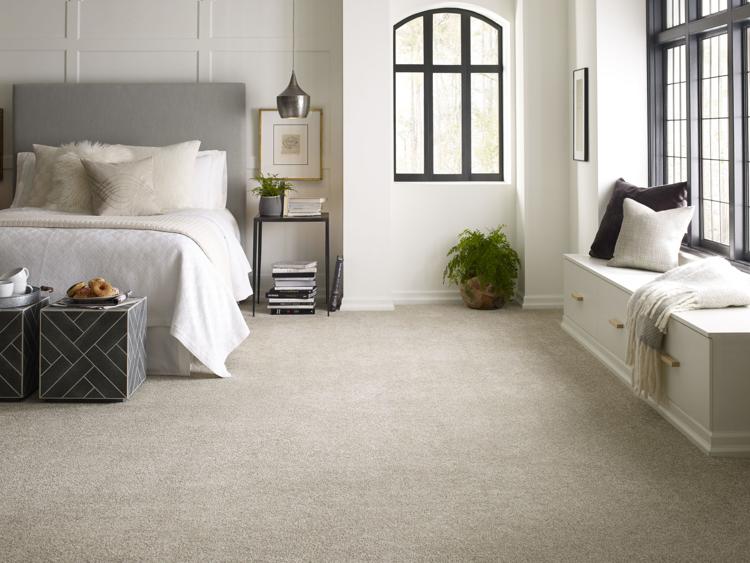 Current Design Trends and Product Advancements
Thanks to home renovation shows on HGTV, today's homebuyer is less afraid to take on a "fixer-upper" home that is a little less than perfect. Home buyers today actually search for these less than perfect homes, with a negotiable price tag, so they can customize the 4 walls into something that suits their needs and lifestyle. Now that you are officially committed to living in beautiful Missoula, Montana, we have some tips and tricks to help transform the recently purchased house into the beautiful home of your dreams.
Shake the Shag
Whether the home you just bought currently has 1970s shag style carpets, or is a newer home with noticeable wear in high traffic areas, updating the carpet to a style you love can really transform the new home into a much cozier feel. Keep in mind that in order to replace carpet, the room must be completely empty. Making this decision prior to moving in would be ideal, but can easily be accommodated if you change your mind a few months after moving in. At Pierce Flooring and Design, we work closely with real estate agents and homeowners to get in-home measurements prior to the closing date. Starting the process early and scheduling your installation date well-in-advance, will ensure you are moving into your new home as soon as possible with brand new carpet to welcome you.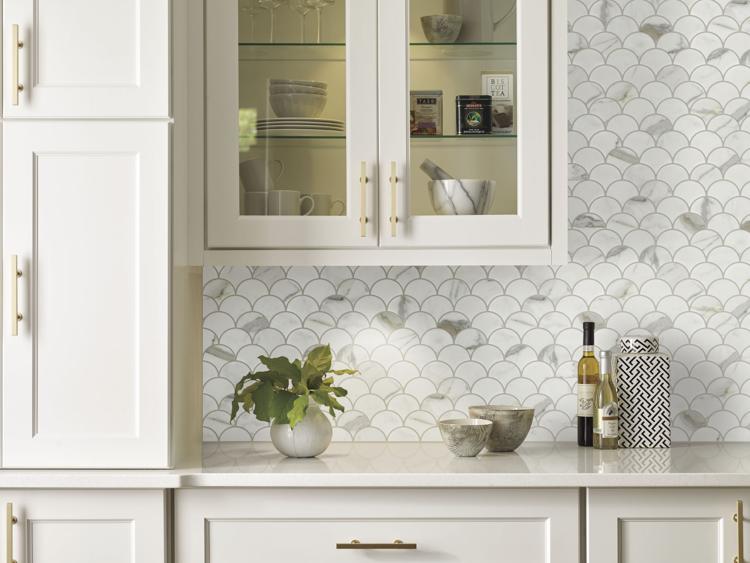 Tie-it-all-together Tile:
There are a few areas of the home where the addition of some tile can really bring the space to life. Installing a tile backsplash in your kitchen is an easy and cost-effective way to bring your personalized style into the overall design. It's a great way to bring a pop of color or a sleek neutral into the space to balance the inherent elements already in your kitchen. Pair your tile choice with some window coverings and some new kitchen towels to match, and you will make it look like a brand-new kitchen without the price tag of a full remodel.
Bathrooms can be some of the trickiest areas to transform into your personal style without a complete remodel. Often times, the flooring is the first thing that many homebuyers decide needs to be replaced. Bathrooms are often the smallest rooms in the house in square footage, which makes replacing the floor feasible on a tight remodel budget. If you have some features in the bathroom that aren't your favorite, consider adding a vibrant feature wall. A feature wall with tile or wallpaper can draw attention to something that matches your style or the style of the rest of the home. You could also add items to help complement the item you dislike, helping it blend in with its surroundings. For example, if your home has a bubble gum pink bathtub, consider adding a contrasting shower curtain. Then incorporate the same pink in the towels, a painting, or some silk flowers on the vanity counter top to make the tub look like it was part of the design all along. No one will ever know!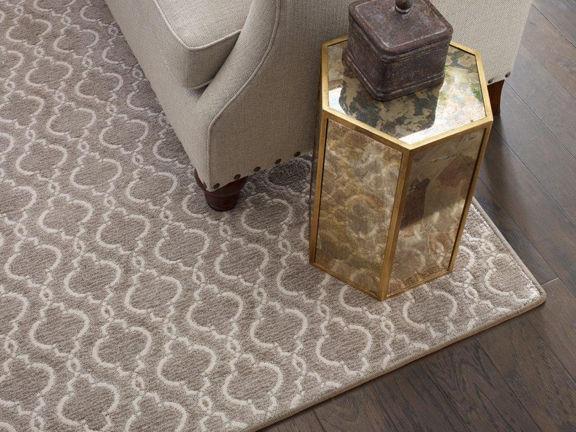 Accent with Area Rugs:
There is no better way to define a living space than with an area rug. However, there is absolutely no need to settle for a pre-made rug from the department store that "will work for now" or has a pattern that really doesn't fit into the style of your home. Here at Pierce Flooring and Design we offer hundreds of customized rug options. Our rugs are available in all shapes, sizes, colors, textures, solids and patterns. You can choose any carpet, choose any size, choose any shape and we can make your rug the perfect accessory to any room in your home. Custom area rugs look fantastic in living rooms, dining rooms, under king size beds in the master bedroom, or in front of the crib in the nursery. A custom area rug has the ability to unite the room by tying all the design elements within the space together.
No matter what your flooring, tile, or areas rug needs are, Pierce Flooring and Design is here to make your house into the home of your dreams. We always offer free in-home measurements and design consultations from professional residential flooring specialists. If you are unsure of how to begin the remodel process, please give us a call at 406-543-8224, stop into the store at 1603 Brooks Street, or message us on our website www.pierceflooring.com. We look forward to working with you on your next home renovation project!